Speakers
Keynote speaker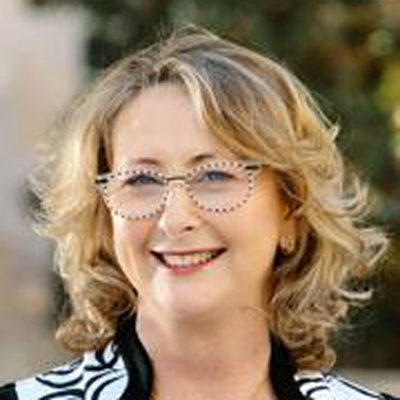 Karen Benson
Karen has been employed by UQ since 2001 initially as a finance academic and more recently in the Office of the Academic Board and the Institute for Teaching and Learning Innovation.
Over the last twelve years, she has held significant leadership roles both within the Business School and at the broader University level. Her experience has resulted in a deep understanding of UQ's teaching and learning goals, processes and policies which enable leadership and delivery of the Institute for Teaching and Learning Innovation agenda. With a background in finance education and research, Karen has strengths in curriculum design for large undergraduate and post graduate programs, teaching diverse student groups, delivery of executive education, assessment design, and qualitative and quantitative research methods.
Introductory speakers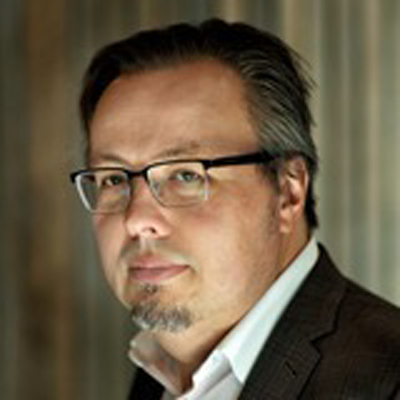 Peter Bryant
Peter is an experienced academic with over twenty-five years teaching and research experience in both the UK and Australia, in the areas of higher education strategy, learning technologies and creative industries management.
Peter is a Trustee of the Association for Learning Technology, which supports the professional and policy development of staff using educational technology. He is an experienced researcher, speaker and advocate specialising in pedagogical change, social media in education, the practices of making, and engagement in education and the creative industries. He co-leads the international Future Happens initiative, which uses innovative approaches to problem-solving and change management to engage the wider higher education sector in debates and research-informed conversations around technology, pedagogy and the future of the modern University. He is the Chair of the editorial Board for the peer reviewed open access journal Reserach in Learning Technology.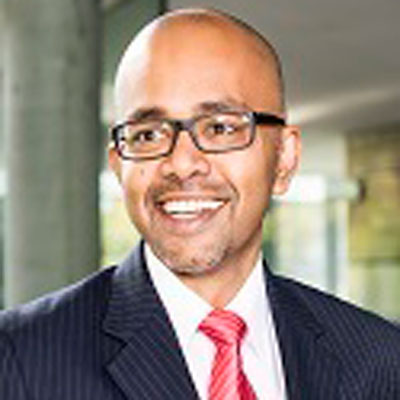 Suresh Cuganesan
Suresh Cuganesan is Deputy Dean (Students & External Partnerships) and Professor in the Discipline of Strategy, Innovation and Entrepreneurship at the University of Sydney Business School.
Suresh is passionate about education that is fit-for-purpose and impactful given our changing society and work environments. He provides strategic oversight across the University of Sydney Business School's portfolio of education programs and work-integrated learning offerings, working closely with industry and government; liaises with the University on strategic recruitment approaches for the Business School; and, works to enhance the student experience and graduate employability. He has delivered executive education and post-graduate learning programs across countries in Europe as well in in Asia, with a particular focus on Singapore, Hong Kong and India. Education innovations that Suresh has led have been recognised internationally for their industry engagement and student impact, including the Global Education Award from QS ReImagine Education. A key initiative that Suresh is currently focused on involves harnessing the incredible multicultural diversity in Australia's higher education student communities to create stronger person-to-person ties to support and enhance closer connections across the Indo-Pacific region.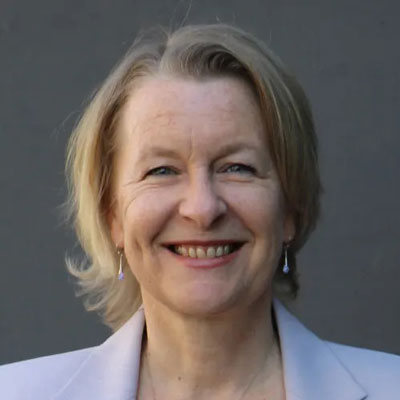 Elaine Huber
Elaine has been designing curriculum and teaching adults for over 20 years and is currently the Academic Director of the Business Co-Design team at the University of Sydney. Elaine leads this multiskilled team of educational developers, learning designers, media producers and research associates, working together with discipline staff, students and industry partners on a large strategic project called Connected Learning at Scale.
Elaine's philosophy of teaching takes a student-centred approach and incorporates active and collaborative learning to improve the student experience. Elaine has a Master of Electronic and Electrical Engineering, a Master of Education (ICT) and her PhD is in Educational Evaluation. Her other research interests include design and development of blended professional development programs for teaching staff as well as the efficacy of different methods of delivery including flipped and the intensive (compressed) modes.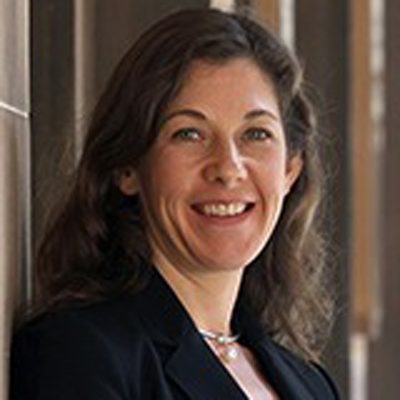 Angela Knox
Angela Knox is an Associate Professor of Work and Organisation and Academic Director of Professional Development. She is an internationally recognized expert in job quality, precarious work, skills and migration. Angie has published widely and her work has appeared in Gender, Work and Organisation, Human Relations, Human Resource Management Journal, Industrial Relations, International Journal of Human Resource Management and Work, Employment and Society. She has also co-edited a book, Job Quality in Australia. She is an Editor of Work, Employment and Society and Editorial Board member of Human Relations. Angie has received in excess of ten teaching awards, including the inaugural Dean's Award for Teaching and she is a Senior Fellow with the Higher Education Academy/ AdvanceHE. She is also an Honorary Associate Professor at the University of Warwick, UK.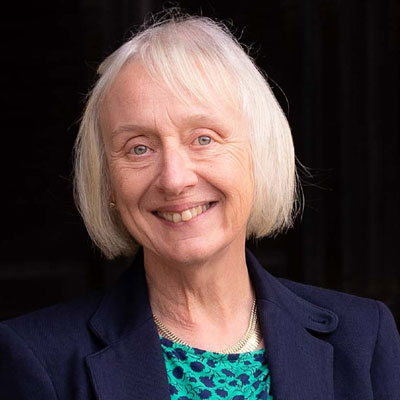 Joanne Wright
BA (Joint Hons) Kent, MLitt Aberdeen, PhD ANU
Professor Wright is responsible for the University's strategy around teaching, learning and students' educational experience. She oversees institution-wide development of better support for student learning and the student experience, including our approach to student support, curriculum renewal, new thinking in pedagogy, learning and teaching analytics, face-to-face, online and blended learning, and quality assurance.
Prior to joining the University of Sydney, Professor Wright was Deputy Vice-Chancellor (Academic) for the University of Queensland (UQ). She previously held senior level academic leadership roles for many years, starting with her position as Dean of the Faculty of History and Social Sciences at Royal Holloway University of London in 2002.
Professor Wright has held responsibility for teaching and learning portfolios at the University of Sussex and the University of South Australia where she also held the appointment of Acting Vice-Chancellor for a period, before moving to UQ in 2013. She was at the forefront of UQ's work on blended learning and curriculum reform and led the University's teaching and learning response to the global pandemic.
Professor Wright has well-established relationships in the higher education sector, serving as a member of several national advisory bodies and working groups through Universities Australia and the Group of Eight (Go8).
Panellists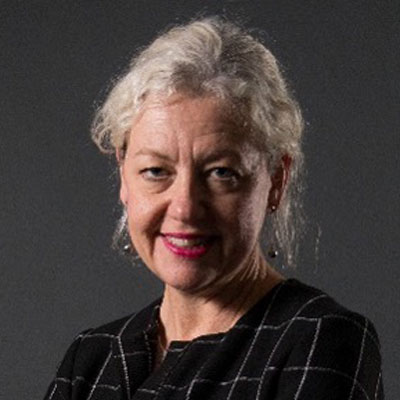 Catriona Lavermicocca
Experienced Associate Dean (Macquarie Business School), University Executive (Macquarie University), General Manager and Assessment Development Manager (Chartered Accountants Australia and New Zealand) and Tax Specialist having developed and implemented subjects, courses and strategic initiatives across an Accounting Department, Business School, University and Professional Membership Body. PhD and publications relate to large company tax compliance behaviour. Currently in the role of the Assessment Development Manager at Chartered Accountants ANZ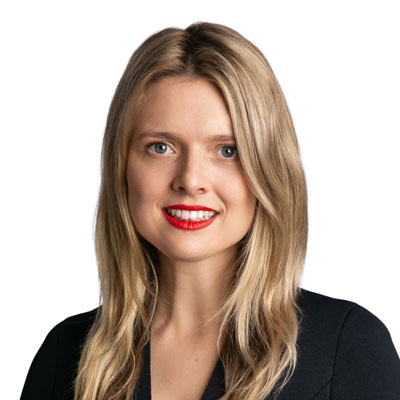 Marni Lysaght
Marni is a Senior Research Analyst leading emerging leaders research, after originally joining Macquarie Capital in October 2019 as an Equity Research Analyst specialising in small caps. Prior to joining Macquarie Group, Marni was an Equities and ESG Analyst at Perennial Value Management in Sydney, specialising in ESG and both Small Cap and Microcap stocks. During university, Marni completed internships at Morgan Stanley and Aberdeen Standard Life. Marni holds a Bachelor of Commerce (Liberal Studies) from the University of Sydney majoring in Finance and Accounting and also studied part of her undergraduate degree at Harvard University.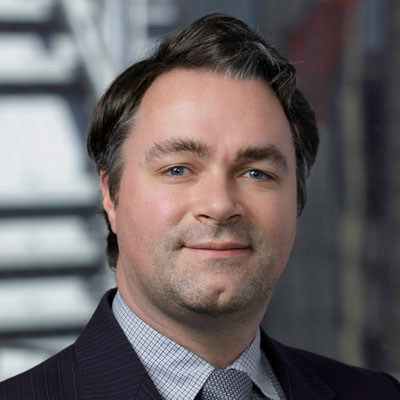 Robert McLean
Robert currently leads procurement governance to deliver the ethical and efficient acquisition of goods and services for the RBA's charter and corporate functions. His previous experience has a focus on early career talent acquisition and development, in which he developed a passion for data and analytics, process transformation and digitalisation. He is a member of the Board of Advice for the Discipline of Work and Organisational Studies at the University of Sydney and of the Reserve Bank Benevolent Fund Committee. He is an avid footballer and skier, speaks five languages, and is slowly reading through the great classics of fiction.
Presenters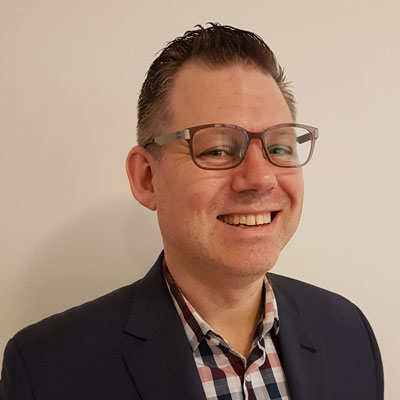 Andrew Allan
Andrew Allan is the Undergraduate Learning Support Coordinator at the University of Sydney Business School. His interest in the efficacy of learning technologies began when overseeing the first at scale deployment of interactive white boards for curriculum delivery in a Sydney private language institution. He has continued to explore this interest with two Business School Education Innovation grants in Video and Augmented Reality. His focus now is on the efficacy of embedded learning support through mass personalisation. He is a Fellow (FHEA) of Advance HE (UK), and a member of the Co-design: Transforming Education and the Student Experience in Business Research Group.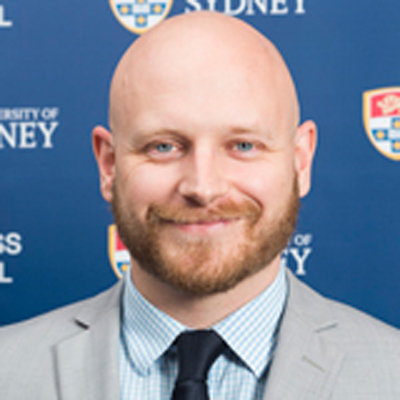 Max Baker
Before his academic career, Max worked as an accountant and auditor for PwC and Macquarie Bank. Max's research focuses on corporate social responsibility, prison reform, and Big Data. Max has published extensively in top-tier academic journals and serves on the editorial board of Accounting, Auditing and Accountability Journal, Critical Perspectives on Accounting and Accounting and Business Research and is an Associate Editor of ABACUS. As an active commentator on prison policy reform, Max is often asked to provide expert testimony and submissions to relevant government inquiries. In 2022, Max won an ARC discovery grant to study the data breach disclosure rules and practices in Australian companies.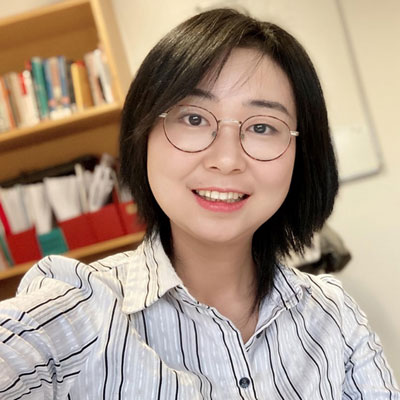 Qingqing Bi
Dr. Qingqing Bi (Claire) is a Lecturer in the Department of Management, Marketing & Entrepreneurship, University of Canterbury, New Zealand. Her research interest is in entrepreneurial cognition, behavior and decision-making. Dr. Bi's research has been published in mainstream entrepreneurship journals and conferences, such as Journal of Business Venturing, Journal of Business Research, Annual Meetings of Academy of Management Proceedings, and the Australian Centre for Entrepreneurship Research Conference. Her teaching philosophy is to cultivate future entrepreneurs and innovators through connected learning. Her recent project on entrepreneurship education explores the innovative pedagogies and teaching practices from multiple teaching award winners.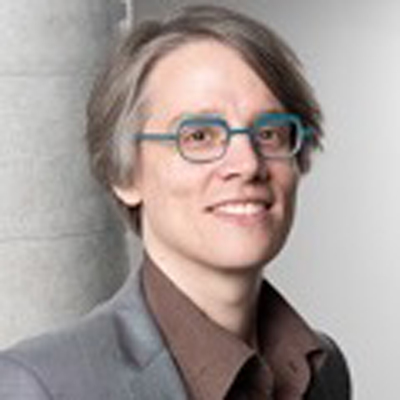 Sebastian Boell
PhD Information Systems; MA Information Science.
Key to my educational approach is leveraging assessments that focus on driving engagement and education, with assessing students being only a secondary effect. I work with real world projects that foster student to learn problem analysis, soft skills, and reflective and critical thinking. An external partner sets a problem where students must work together and learn how to identify and evaluate resources practicing their information literacy. Students become 'job ready' as they learn how to work on projects in teams, make decisions, overcome uncertainty, as well as argue for their point of view.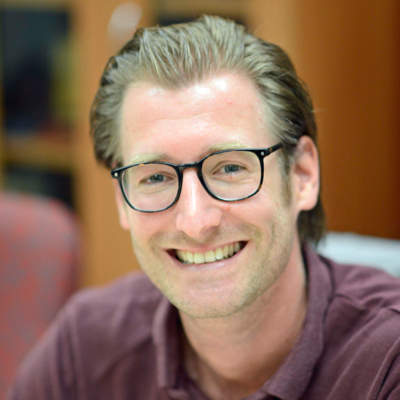 Roel Boomsma
Roel is a researcher, learning designer, and educator working in the Discipline of Accounting. His research focuses on non-governmental organisation (NGO) accountability, impact measurement, and disruption in the audit profession. Roel's teaching experience includes courses in Financial Accounting, Sustainability Accounting, Accountability & Ethics, and Qualitative Research Methods. His learning design work focuses on interactive online lectures and the development of authentic assessment using business cases and business simulation games. Roel has previously worked for the University of Amsterdam and is an affiliated researcher of the Mistra Center for Sustainable Markets (Misum) of the Stockholm School of Economics.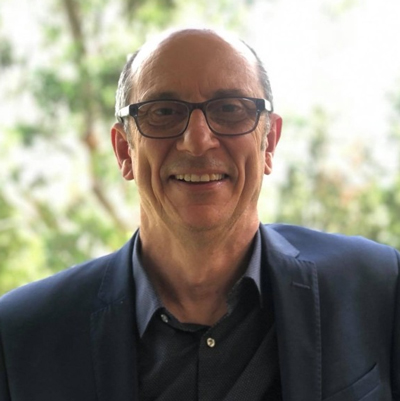 Andrew Brock
With a background in online resource development and educational publishing, I work as a Senior Learning Designer in the Business Co-Design team. In this role, I collaborate with Educational Developers and Academic Partners to build sustainable Connected Learning at Scale (CLaS) units. I am committed to co-designing innovative, active and experiential learning.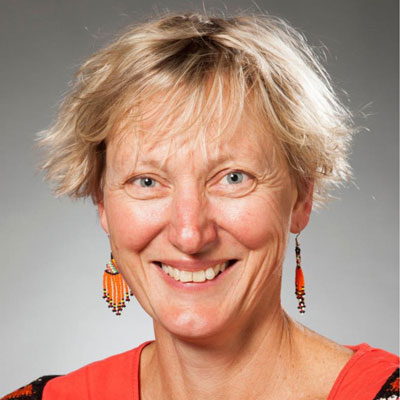 Cheryl Brown
Assoc. Prof. Cheryl Brown is the Co-Director of the e-Learning Lab in the School of Educational Studies and Leadership, University of Canterbury, New Zealand. Dr. Brown's research interests are centred around access to information and communication technologies and how they facilitate or inhibit students' participation in learning. She has led research projects on digital education leadership, personal mobile devices in learning and teaching and developing e-learning professionals in Africa. She keeps exploring concepts of digital identity and how our online experiences influence our learning in a digital world.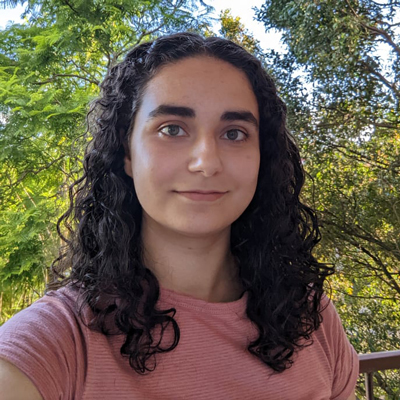 Priyanka Cheema
Priyanka is currently a PhD student in the field of particle physics and has been tutoring within the Schools of Physics and Business since 2020. Since then, she has accrued vast tutoring experience by taking up roles as a Python helper and tutor, head tutor and lab coordinator for numerous Python, data science, machine learning and computational physics courses. She is currently a Postgraduate Teaching Fellow within the School of Physics, and her awards for Excellence in Laboratory and Workshop Teaching and 2021 BA Head Tutor are testament to her teaching experience and skills.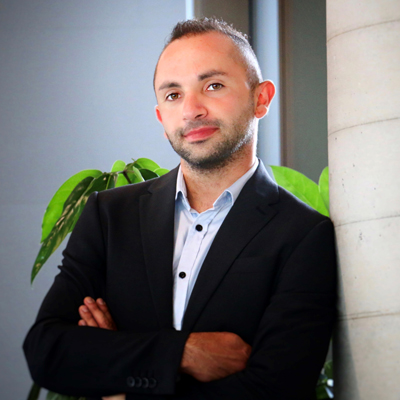 Raffaele Ciriello
Dr Raffaele F Ciriello serves as a Lecturer in Business Information Systems at the University of Sydney Business School since 2020. He studies digital innovation, blockchain governance, and IS development using qualitative methods and dialectical inquiry. His writings appear regularly in renowned journals and conferences, such as EJIS, I&M, IJIM, BISE, ICIS, and ICSE. Raffaele engaged with software firms, music platforms, startups, NGOs, banks, and IT consulting houses for research and teaching. Before joining Sydney, Raffaele served as Assistant Professor at IT University of Copenhagen (Denmark) and earned a PhD from University of Zurich (Switzerland). He was recognized as a Distinguished Member of the AIS in 2021, as an Outstanding Associate Editor at ECIS2022, ICIS2021 and ICIS2019, and he received the ITU Award for Teaching Excellence 2018.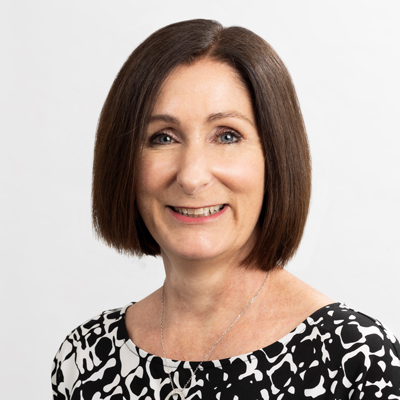 Janine Coupe
Janine is a Lecturer in the Discipline of Accounting; she teaches postgraduate and undergraduate financial and management accounting. Prior to joining academia Janine worked as an auditor in a big four accounting firm and for several leading Australian and Global organisations including those in the Telecommunications, Television, Oil & Gas and Banking industries. Janine is a Fellow of Advance HE (FHEA) and an award-winning educator; she is the recipient of the Wayne Lonergan Outstanding Teaching Award, the Toolbox & Innovator Award and the Academic Enhancement of Student Life Award in recognition of her dedication to supporting and enhancing the student learning experience.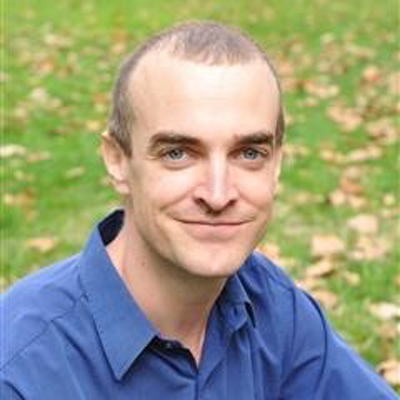 Andrew Cram
Andrew Cram, PhD, is a Lecturer in Educational Development with Business Co-Design unit at the University of Sydney Business School. He is a digital education generalist with over 20 years of experience in learning design, academic development, leadership and learning technologies management. His research examines the intersection of educational design, technology, practice, and student experiences and outcomes.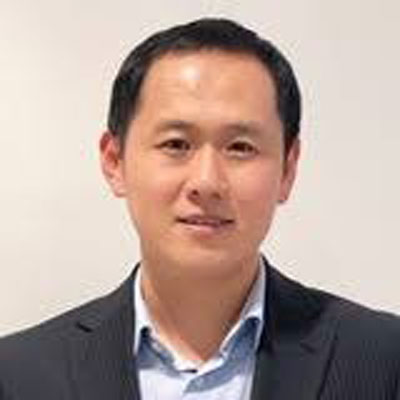 Wei Cui
Dr Wei Cui commenced as a lecturer of finance at the University of Sydney in 2019. He received his PhD in Finance from the University of Sydney and he holds a Master of Economics and a Bachelor of Economics from Ocean University of China. His research interests are in the broad area of asset pricing with a special focus on modelling hedge fund returns. Before he joined the University of Sydney, Wei has served at a number of reputable universities in Australia with a teaching focus on corporate finance and financial accounting.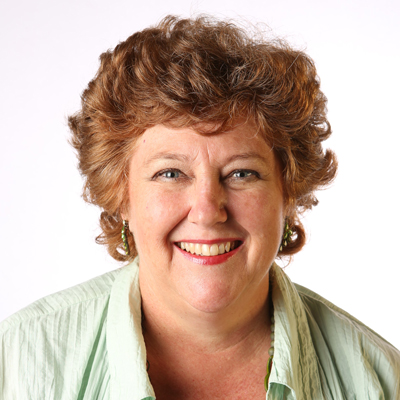 Sandra Dwyer
Sandra is a lecturer in the Discipline of Business Information Systems. She holds a Bachelor of Economics from The University of Sydney, a Master's in Business and Technology from UNSW and in 2017 Sandra completed a Graduate Certificate in Higher education at The University of Sydney to further develop her expertise in teaching both undergraduate and postgraduate units of study. Prior to academia, Sandra worked in multinational organisations locally and internationally for over 17 years in management, finance and administration roles. Her teaching is based on constructivist principles and she works to create classroom environments that enable rich and meaningful discussion.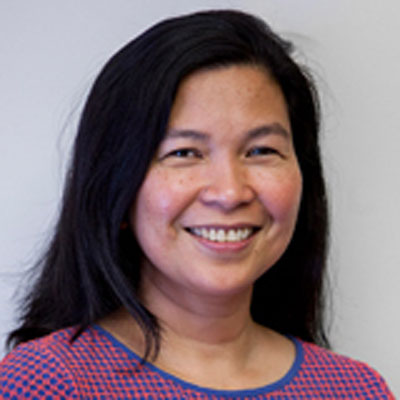 Maria Dyball
Maria Dyball is an Associate Professor in Accounting. She teaches research units in the Honours program and management accounting postgraduate units, and capstone units for the Master of Commerce -Accounting specialisation and the Master of Professional Accounting.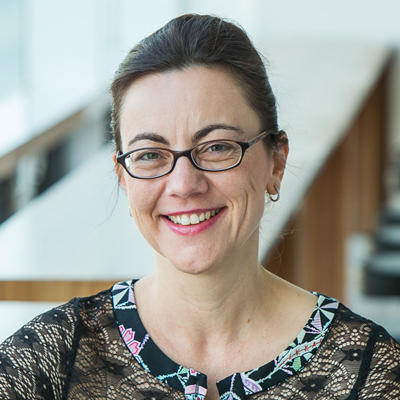 Tanya Fiedler
Tanya Fiedler is an accountant interested in interdisciplinary approaches to measuring and delivering sustainable outcomes. With a particular focus on climate change, her research is guided by the belief that the grand environmental and social challenges of the 21st century can only be addressed through deep engagement between the physical and social sciences, industry and society. Tanya has published in leading interdisciplinary journals, including Nature Climate Change and Environmental Research: Climate, and is regularly invited to speak and advise government, regulators, the finance sector and industry more broadly on topics relating to climate risk assessment, management and disclosure.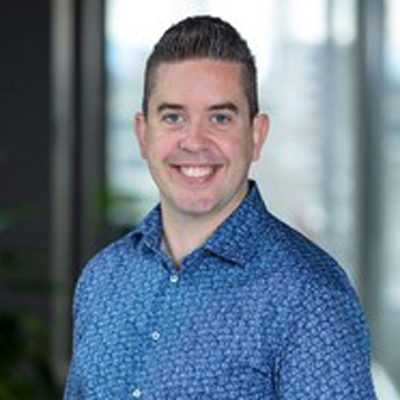 Paul Finn
Dr Paul Finn is a Lecturer with the Discipline of Strategy, Innovation and Entrepreneurship at the University of Sydney. In his current role, Paul is developing and coordinating the first cross-faculty Innovation and Entrepreneurship Major/Minor which spans five other faculties in the university as well as multiple disciplines in the Business School. Additionally, Paul is coordinating Entrepreneurship at Masters-level and the new Introduction to Strategy, Innovation and Management unit as part of the Strategy, Innovation and Management specialisation in the Master of Commerce. Paul is also an experienced lecturer in Strategy and Change Management.
Paul gained his Doctor of Philosophy (PhD) in the disciplines of Organisation Studies and Entrepreneurship from the University of Melbourne. His research interests include organisational creativity, entrepreneurship, power, and advanced qualitative research methods. Outside of academia, Paul has held roles in management consulting and management positions in logistics and services.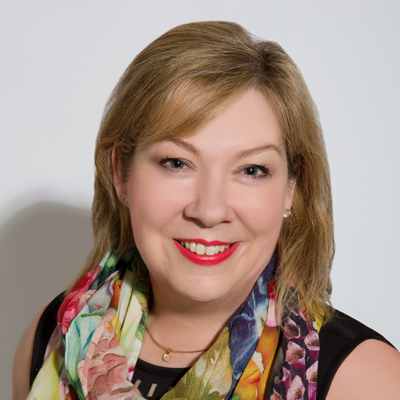 Lynn Gribble
Dr Lynn Gribble (SFHEA) is a nationally recognised award-winning teacher, education focused academic in UNSW Business School. She is a digital innovator and educational change agent. Teaching online for over 16 years she also teaches large numbers of students (~2700 per annum) in compulsory core courses and has pioneered the use of voice recordings, audience response platforms and learning analytics to personalise every interaction with her students, increasing both their engagement and learning outcomes.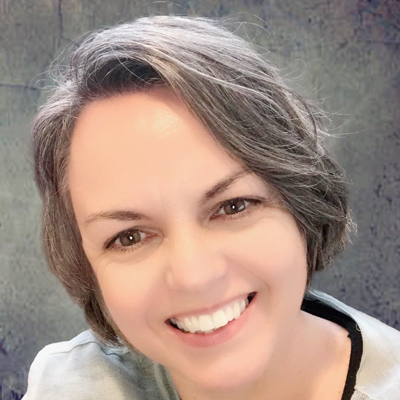 Rachael Hains-Wesson
Rachael Hains-Wesson is an Associate Professor and Director of the Work-Integrated Learning (WIL) Hub at the University of Sydney Business School. She is responsible for leading the scope and expansion of the School's Work-Integrated Learning strategy and offerings. Rachael is a Queen Elizabeth II Silver Jubilee Trust for Young Australians, a University of Western Australia Convocation and Teacher Excellence Awardee. Rachael has received a QS Reimagine Education Team Award (2020) and an Australian Award for University Teaching (AAUT, Team Award, 2021). She has extensive senior management and leadership experience in higher education, work-integrated learning pedagogy and practice (
https://orcid.org/0000-0002-1549-4504
).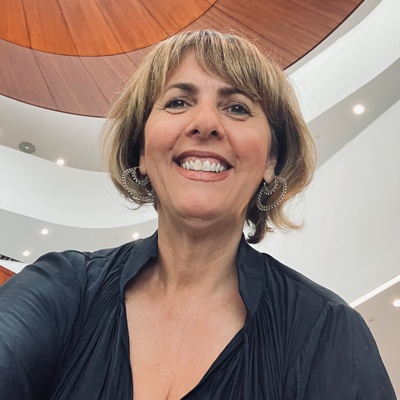 Angela Hecimovic
Angela has a positive impact on her students' learning through her ability to bring the subject of auditing to life, for her innovative feedback methods, her creation of a vibrant learning environment and her commitment to advancing the learning of each student in her class. Angela is the recipient of the 2013 Wayne Lonergan Excellence in Teaching Award, recipient of the 2013 University of Sydney Business School Students' Choice Award (Tutor) and numerous Dean's citations. Angela also received the inaugural 2019 Deans Award for Excellence in Teaching.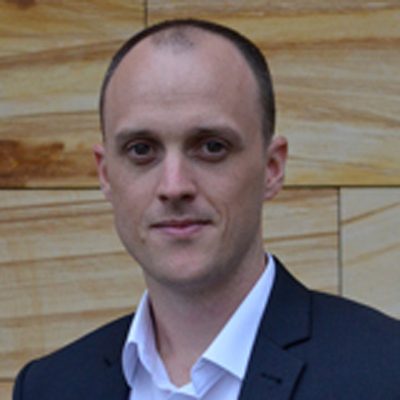 Steven Hitchcock
Dr Steven Hitchcock is a lecturer of Work-Integrated Learning at the University of Sydney Business School. He has particular interest in experiential learning design, authentic assessment, and student experience in higher education (
https://orcid.org/0000-0001-7130-7438
). Steven's primary stream of research focusses on engagement in higher education. Steven has an interest in processes of unit development via the likes of innovative teaching practice, and narrative-based instruction. Steven has extensive experience in teaching having taught both large and small courses across all levels of higher education.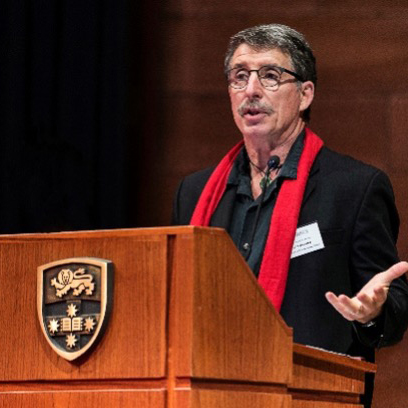 Dirk Hovorka
Dirk S. Hovorka is Professor of Systems and Design in the BIS Discipline. His research focuses on speculative approaches to 'knowing' and how scientific and societal practices bring forth unprecedented 'worlds' through their theory, design, and expectations of the future. Committed to preparing students for engaging the challenges of future(s) they are entering, Dirk is honoured as the 2018 Beta Gamma Sigma Professor of the Year and recognised by the Wayne Lonergan Award for Outstanding Teaching. Dirk co-authored the AIS 2011 Best Paper on "Secondary Design," is a JAIS Senior Editor and track chair for prestigious IS conferences.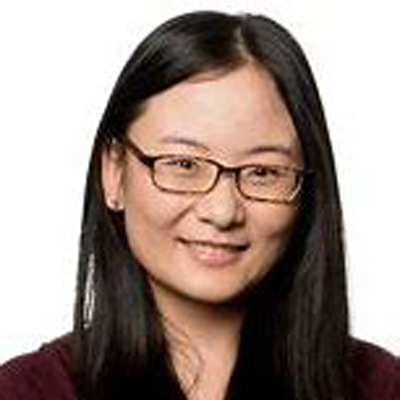 Kaiying Ji
Dr Kaiying Ji is a lecturer in the Discipline of Accounting at the University of Sydney Business School. She is a member of CPA Australia and CFA institute. Kaiying has taught in both Undergraduate and Postgraduate curriculum, in the areas of Accounting, Business and Work-integrated Learning. She has various research interests, including how to improve employability learning outcomes through Work-Integrated Learning curriculum and practice in higher education (
https://orcid.org/0000-0002-4332-3892
).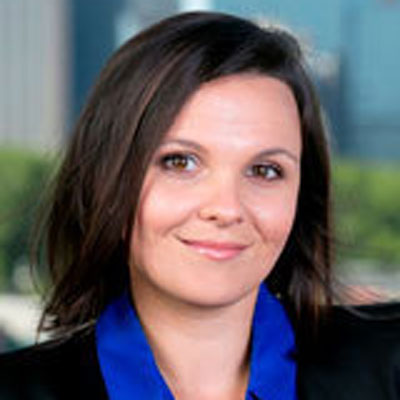 Jane Kerr
Jane Kerr (PhD Candidate) is an Associate Lecturer in International Business at the University of Sydney Business School. Researching, publishing and teaching business and international management for over a decade, Jane's expertise encompasses China, business in Asia, organisational career management, cross-cultural and generation differences within organisations, and supporting first year undergraduate students transition to university. In addition to her award-winning teaching career, Jane's experience includes establishing research and engagement at University of Melbourne's Asialink Business, as well as collaborating with industry, government and NGOs such as AusTrade, PwC, Allianz and the Diversity Council of Australia.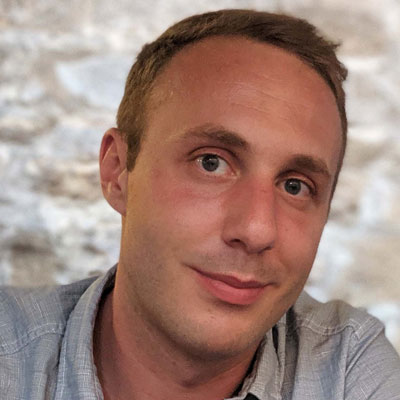 Anthony Krivokapic
Anthony is a PhD candidate within the Discipline of Accounting and an Associate lecturer in the University of Sydney Business School. He is a keen teacher and has received a number of Dean's citations for teaching excellence. Anthony has experience in developing lecture materials, assessments and incorporating interactive learning technologies to maximise the student experience, across a number of senior masters level and capstone units. His research interests explore how accounting animates both organisational and social lives, with particular focus on digital platforms and novel technologies.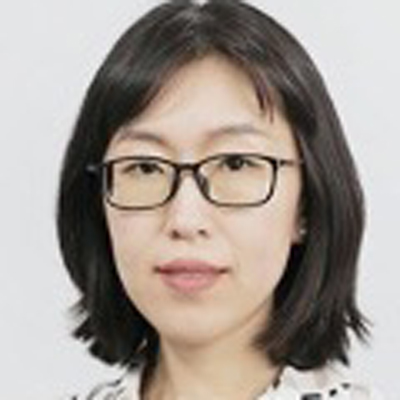 Na Liu
PhD Information Systems; Bachelor (Hons) in Computing.
Na is a Senior Lecturer and the Postgraduate Program Coordinator of the Business Information Systems Discipline. She teaches various information systems units at both undergraduate and postgraduate levels. She has been working on enhancing the connectivity among all units offered in the Digital Business Specialisation and improving students' ability to apply the knowledge gained from the program in an integrated way.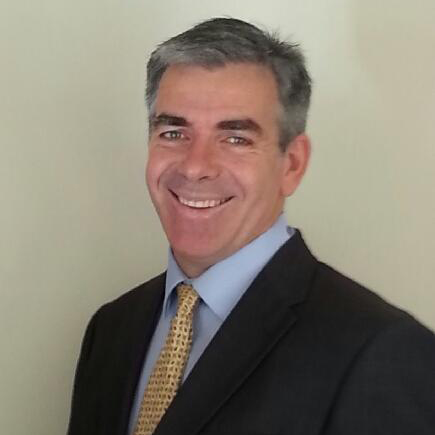 Simon Loria
Simon is teaching focussed academic in the Discipline of Business Analytics at USBS, who lectures in Decision Making, Operations and Project Management. Prior to teaching he spent 20 years in industry, firstly in consulting and then in construction and logistics. He is an alumnus of both UNSW and Macquarie University with degrees in Finance and Business Administration. He has a teaching philosophy that seeks to make his student's learning experience both authentic and engaging with the aim of developing within them, many of the graduate qualities that USYD promotes.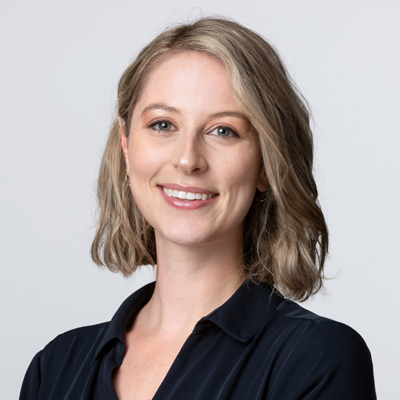 Rachael Lowe
Rachael is a Digital Learning Designer in the Business Co-Design team at The University of Sydney Business School. With a background in marketing and educational publishing Rachael enjoys working alongside teachers and educational developers to explore digital technologies and improve the student learning experience in large courses. She is passionate about creating and developing sustainable, accessible, and innovative online units of study.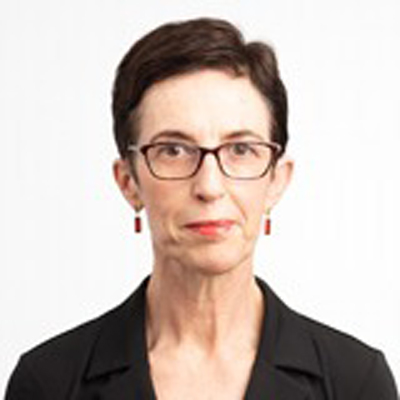 Louise Luff
Louise is an Education Focused lecturer in the Accounting Discipline. She previously worked in professional accounting and commercial roles, including a Big 4 accounting firm senior manager and as an accounting technical manager for a large Australian financial institution. Louise has a Master of Education, is a fellow of the Higher Education Academy, a member of Chartered Accountants Australia and New Zealand (CA ANZ) and is involved with the CA ANZ CA program. Louise has co-authored several corporate reporting textbooks and publications for CA ANZ. In recognition of Louise's interest in and skills to develop learning resources to enhance the student experience and their readiness for the business world, Louise was the recipient of a 2021 Dean's award for FFT and a 2020 Dean's Award for Teaching.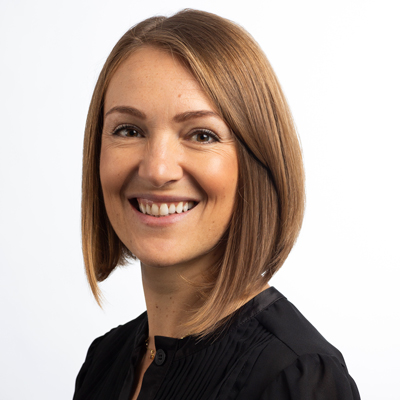 Lilia Mantai
Lilia Mantai is a Senior Lecturer and Academic Lead for Course Enhancement, where she currently oversees assurance of learning and guides curriculum development and assessment design. Her research concerns higher and doctoral education, academic careers, and graduate skills. She has published in higher and doctoral education journals, including Studies in Higher Education, Teaching in Higher Education, International Journal for Researcher Development, International Journal of Doctoral Studies, The Australian Educational Researcher, Area. Dr Lilia Mantai is a Senior Fellow of AdvanceHE, Executive member of the Australasian Council for Undergraduate Research (ACUR), ARC Assessor, and Associate Editor for the Higher Education Research and Development (HERD) journal. Lilia can be found on
ResearchGate
,
Academia
,
LinkedIn
or Twitter
@LiliaMantai
.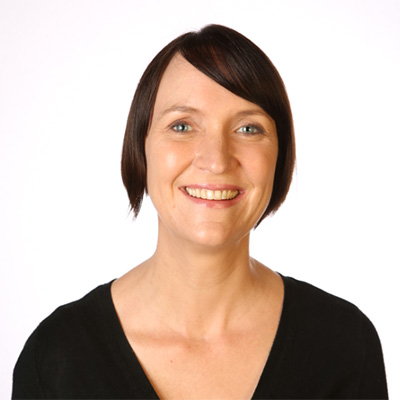 Robyn Martin
As a Senior Fellow of the Higher Education Academy (SFHEA), and certified HEA accreditor, Robyn is a USBS Lecturer in Academic Development and Leadership, having recently moved from the USYD DVC (Education) portfolio. She is currently coordinating the Open Learning unit 'Succeeding in a post-crisis world' where the student cohort draws from all USYD faculty, and also coordinates the Tutor Development Program – Engaged Learning in Tutorial Environments (ELiTE) as well as being the USBS central port of call for HEA fellowships. With her background in Leadership, Marketing and Business she has taught across USBS disciplines, in undergraduate/postgraduate courses, and within the DVC-E, Robyn taught into the USYD Modular Professional Learning Framework (MPLF) and coordinated the foundation and capstone units for the USYD GradCert in Educational Studies (Higher Education). Her current research focus investigates how academics develop their teaching practice in disrupted learning environments, such as COVID-19, and how we can develop learning environments for experienced academics to 'organically' develop their teaching practice.
Prior to academia, Robyn had considerable international marketing/education corporate experience predominantly in Pharmaceuticals and not-for profit organizations.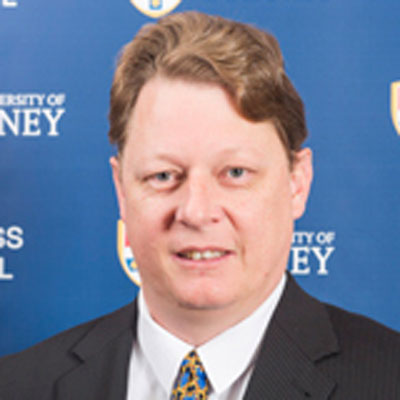 Craig Mellare
Craig Mellare is currently the Academic Director (Teaching Quality) for the Business School, where he is responsible for teaching and assessment quality assurance and enhancement for taught programs. Prior to that he was the Deputy Head (Education) of the Discipline of Finance at the Business School. Craig is keenly interested in ensuring a positive and valuable learning experience for his students and has incorporated many new pedagogical and technological innovations into his teaching to facilitate this outcome. Craig is a recipient of the SUPRA Teacher of the Year 2019 award and has received numerous Dean's citations for teaching.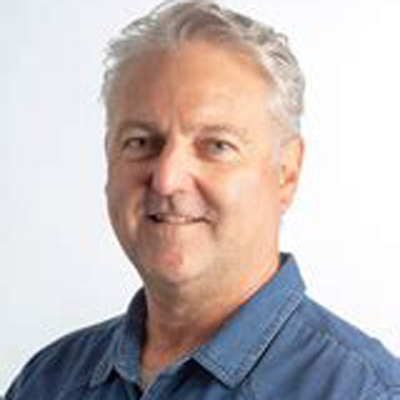 Rohan Miller
Dr Rohan Miller is a Senior Lecturer at the University of Sydney Business School. As the lecturer of undergraduate Consumer Behaviour, Rohan provides students with theoretical and applied perspectives of consumption and how marketers can influence purchase decisions. He challenges students to adapt models to suit the changing times, data, and the nature of problems they are faced with. Rohan actively engages with industry, government and some very smart colleagues within and external to the University. Rohan's academic research also has an applied focus and relates to real world problems.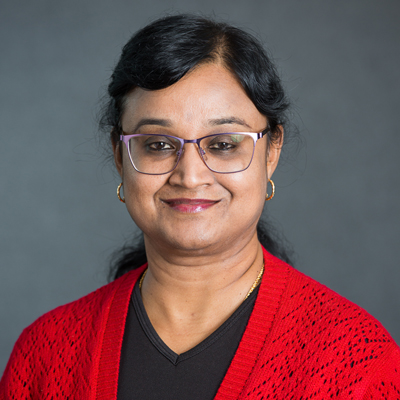 Vijaya Murthy
Dr. Vijaya Murthy currently works as a Senior Lecturer and her research and teaching interests at the University of Sydney Business School include management accounting, management control, technology-enabled active learning, sustainability management accounting, corporate social reporting, accounting history and intellectual capital. Her research was published in top tier peer reviewed international journals such as Accounting, Auditing and Accountability journal, Information Systems Frontiers, Journal of Institutional Economics, Journal of Business Ethics, accounting Research Journal, Australasian Accounting Business and Finance Journal and others.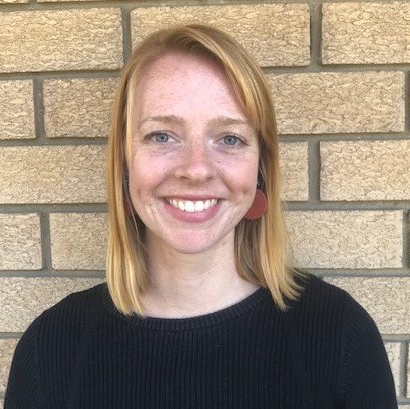 Stacey Petersen
Stacey Petersen works as a Digital Learning Designer in the Business Co-Design team at USYD, building sustainable Connected Learning at Scale (CLaS) units that bring engaging digital learning experiences to students. With a background in communications, distilling information and transforming it into something meaningful to the receiver is something that informs all aspects of both my life and learning design practice.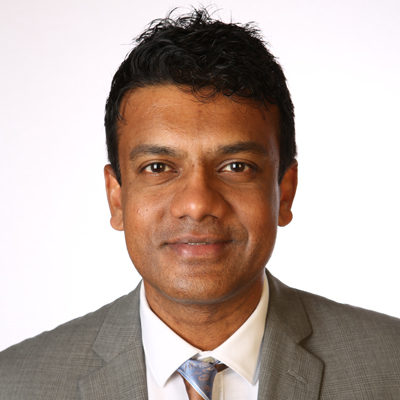 Abdul Razeed
Dr Abdul Razeed is a Lecturer in the Discipline of Accounting at the Business School. Abdul's research area focuses on examining how different technologies influence the adoption, reporting of and the dissemination of social and environmental by organisations. Abdul also researches into exploring how the superannuation savings in Australia and around the word are influenced by key Accounting and economic indicators. Abdul has co-authored two academic books and a case study. He teaches across both the undergraduate and postgraduate programs. His passion lies in developing and continually innovating in large core units.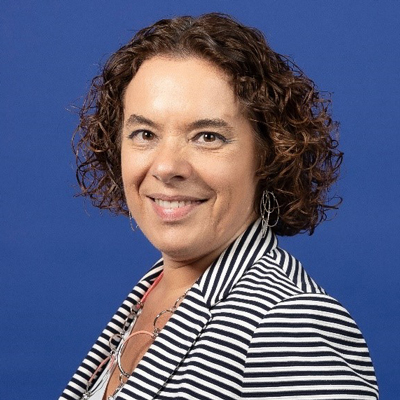 Corina Raduescu
MInfSys, BIT, GradCertEdStud (Higher Education), Associate Fellow (HERDSA)
Corina is a Senior Lecturer in Business Information Systems with teaching and research focus on innovative experiential and multidisciplinary learning environments. Corina has been instrumental in leading University and School wide curriculum initiatives, Bachelor of Commerce Capstone and Industry and Community Project Units, aimed to produce graduates that adapt and thrive in today's dynamic world. Corina was also part of the team that designed the first Multidisciplinary Major in Innovation and Entrepreneurship. She was successful in receiving educational innovation grants and was awarded the Vice Chancellor Award for Outstanding Educational Engagement and Innovation and Wayne Lonergan Award for Outstanding Teaching.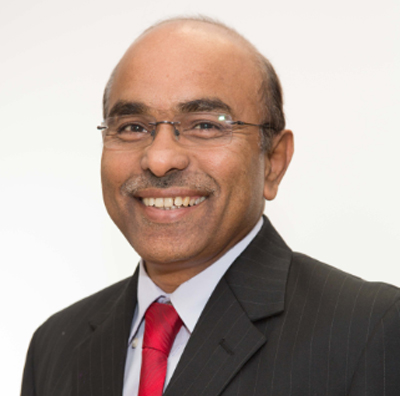 Ravi Seethamraju
Currently working as an Associate Professor in the Business School, Ravi's industry-relevant multi-disciplinary research explores the evolving relationships between IT-enabled innovations and performance, and the impact of those innovations on teaching and learning experience. He led several teaching and learning innovations on work integrated learning, technology integration into business curriculum, technology-enabled active learning and has extensive curriculum development experience. His research was published in Information Systems Frontiers, Accounting, Auditing and Accountability Journal, Australian Journal of Management, Assessment & Evaluation in Higher Education, Journal of Information Systems Education, Business Process Management journal and others. He currently serves in the Education committee of the Association for Information Systems.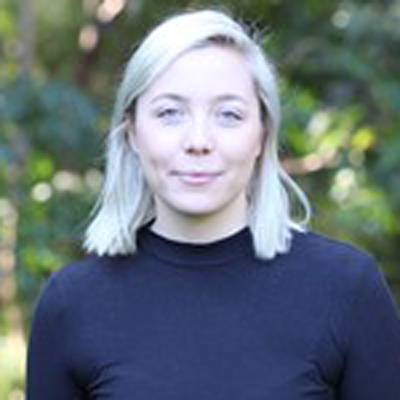 Courtney Shalavin
Courtney is a learning designer at the University of Sydney Business School. Her work focuses on technology-enabled work-integrated learning, sustainable learning design and interactive learning in large classes.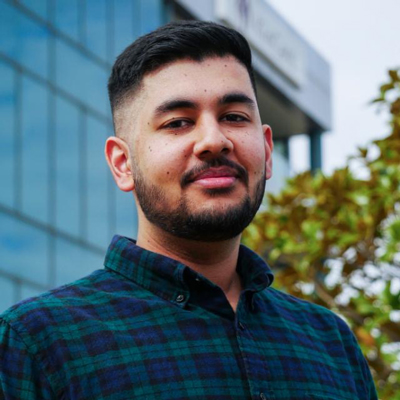 Sunprit Singh
Assistant Digital Learning Designer passionate about all things design and problem-solving in the world of higher education.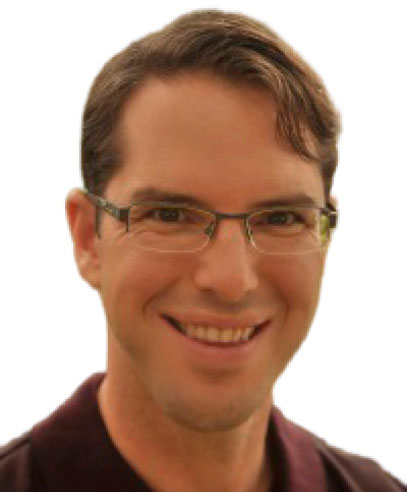 Peter Southon
Peter Southon is Operations Manager at Sydney Analytical, providing general oversight of administration, reporting, finance, policy, procurement and outreach. His previous career was as a researcher in materials chemistry, with over 15 years' experience as a postdoctoral researcher and laboratory manager, mostly at the University of Sydney.
Stephen Tierney
Stephen Tierney (FHEA) is a lecturer in Business Analytics and teaches computational statistics, data science and machine learning. His research interests include computer vision, image processing, data visualisation and recommendation systems.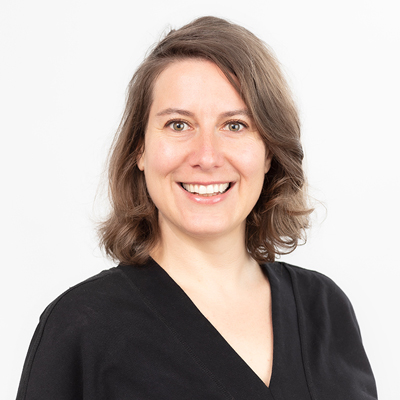 Jessica Tyrrell
Dr Jessica Tyrrell is a teacher and educational researcher with 10 years' experience in the tertiary sector. Jessica's teaching interests focus on studio-based pedagogies and facilitating creative research. Jessica joined the University of Sydney's Business School in 2019 as a Lecturer in Educational Development with Business Co-Design. Jessica is currently co-designing educational innovations in a range of units as part of the Connected Learning at Scale (CLaS) strategic project. Jessica received the Dean's Citation for Tutoring in 2020 and has recently published research on crowdsourcing for learning in the Postdigital Science and Education journal.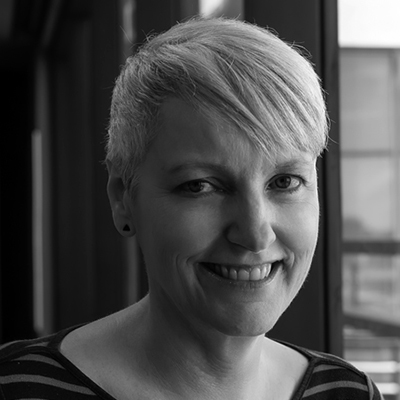 Carmen Vallis
Carmen Vallis leads co-design projects for the Connected Learning at Scale (CLaS) initiative with business academics and a multidisciplinary team, to transform learner experience. Her work and research are informed by her multidisciplinary background, spanning Education, English, Creative Writing and Information and Communication Technologies. She has taught English as a Second Language, English and ICTs across the secondary, vocational and adult education sectors, and led learning design teams to creatively solve educational problems. Her expertise is in writing, digital design pedagogies and the research and evaluation of educational innovations, including emerging educational design processes. She is Associate Editor, Educational Technology for
The Journal of University Teaching and Learning Practice
(JUTLP).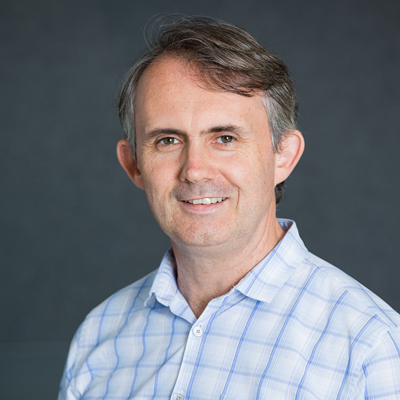 Mark Waddington
Mark joined the Discipline of Accounting after twenty years of commercial experience working in a variety of financial and operational roles in professional accounting, corporate accounting and the financial markets. He brings a multi-disciplinary approach to teaching, particularly given his experience in financial markets where he worked at Citi Investment Research in different senior roles in the Investment Research area over several years, and in different countries. Mark has a Bachelor of Economics, a Bachelor of Laws, and a Master of Education and is a Chartered Accountant.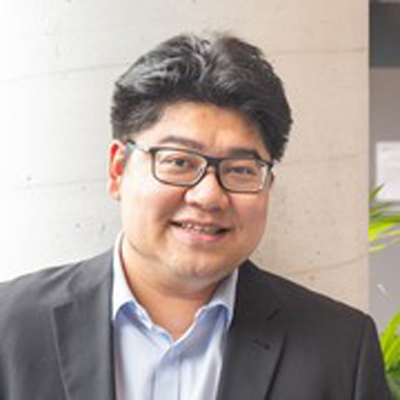 Blair Wang
Dr Blair Wang joined the discipline of Business Information Systems at the University of Sydney Business School in 2022. His research and teaching focuses on the digital futures of work, particularly knowledge work. Blair is an active member of the Digital Disruption Research Group (DDRG). Prior to his current appointment at the University of Sydney, Blair has taught business software programming (Java) and programming for data analytics (Python, JavaScript) at UNSW Business School, and has worked in Industry roles with IBM and Salesforce Datorama.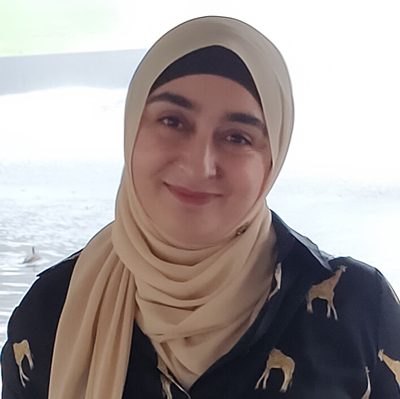 Dewa Wardak
Dewa is a Lecturer in Educational Development with the Business Co-Design team. She is a Fellow of AdvanceHE and a member of the University of Sydney Human Research Ethics Committee (HREC1). She has a background in Learning Sciences and Technologies and is interested in educational design, co-design for learning, networked learning, multimodal approaches to the analysis of learning and teaching, and ethics.
Yvonne Weldon
Yvonne Weldon
is a Wiradjuri Woman who has volunteered and worked in Aboriginal and non-Aboriginal roles throughout her career. She has maintained her cultural connections to her homelands of Cowra and the Riverina areas of New South Wales. Yvonne's commitment to improving the outcomes for First Nations, the lands and waterways of this continent is an ancient lived practice of her people.
Yvonne provides keynote and opening speaking engagements through her role of Chairperson of the Metropolitan Local Aboriginal Land Council. She is motivated to creating positive change for all, not through changing what has existed for thousands of generations of this lands First People but through a continuation in this contemporary lived society. Yvonne has a deep respect and honour of the many traditional practices and belief systems to be (re)instilled and (re)enforced across this continent, honouring the people, land and the waterways – in alignment of mother earth – the engrained ancestry of the land, the waters, the body and the spirit.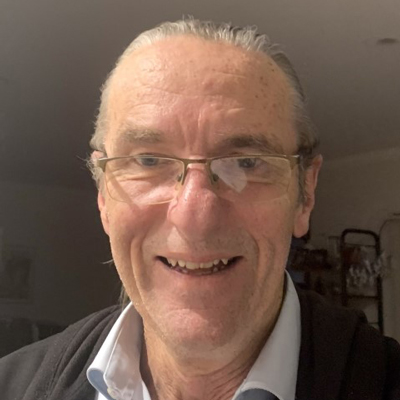 Terry Wickenden
Following a career in financial services, Terry Wickenden has spent the past 20 years developing his teaching practice at the University of Sydney Business School and AGSM at University of New South Wales. Teaching core strategic management and organisational behaviour units, Terry's passion is for highly collaborative and self-directed learning. Since the pandemic pivot, he has dedicated himself to designing online learning environments that match or exceed levels of engagement usually achievable in face-to-face classes.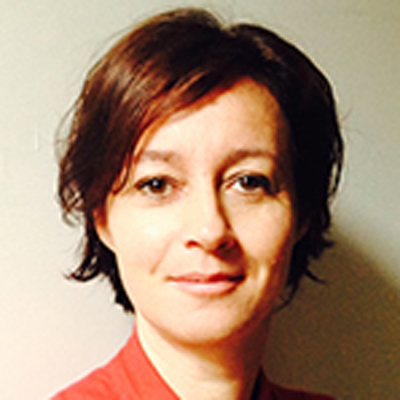 Stephanie Wilson
Stephanie Wilson is a Senior Lecturer and Deputy Director (CLaS Project) with Business Co-Design (BCD). Prior to this she worked with Educational Innovation in Business as Academic Lead, Teaching Practice. She is a Senior Fellow (SFHEA) of Advance HE (UK), and a member of the Co-design: Transforming Education and the Student Experience in Business Research Group. Her research spans peer learning, educational futures, studio learning, and the designed environment in higher education.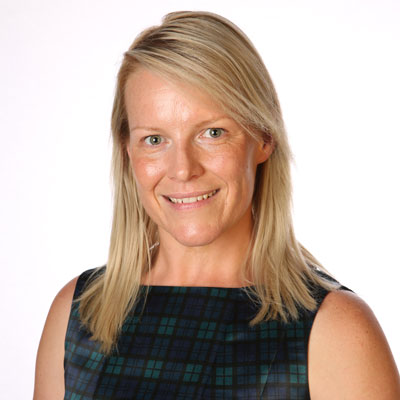 Danika Wright
Dr Danika Wright is a Senior Lecturer in the Discipline of Finance at the University of Sydney Business School. Dr Wright's research and teaching focuses intersect where investment decisions are made by both investors and corporations. Her research projects consider the role of various stakeholder groups in examining M&A, executive compensation, and investor behaviour. Prior to joining the University of Sydney Business School, Dr Wright worked in the research team of finance-based start ups and funds management firms. Dr Wright's primary teaching areas are in Mergers and Acquisitions and Investments and Portfolio Management. In these units, she creates learning environments that support and encourage students to engage with the real-world applications of textbook concepts.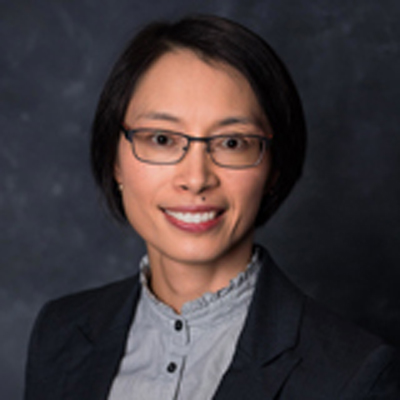 Eliza Wu
Dr Eliza Wu is the Head of the Discipline of Finance at the University of Sydney Business School. Eliza's expertise lies within finance and banking as well as work-integrated learning and teaching. She is the Co-Director of the Business Financing and Banking Research Group at the University of Sydney and she has successfully led collaborations with many international research teams and has been awarded several Australian Research Council Discovery Grants. Eliza is passionate about and experienced in delivering work-integrated learning and teaching and she is engaged in capstone teaching at the University of Sydney. She is an innovative educator and has received the Dean's Citation for Teaching Excellence.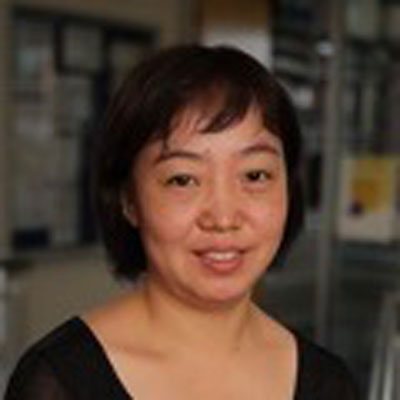 Juan Yao
Dr. Juan Yao is a Senior Lecturer in the Finance Discipline, The University of Sydney Business School. Juan's research interests are asset pricing, funds management, and emerging market finance. Juan has extensive teaching experience in International Finance, Fixed Income Securities, and Corporate Finance at both undergraduate and postgraduate levels.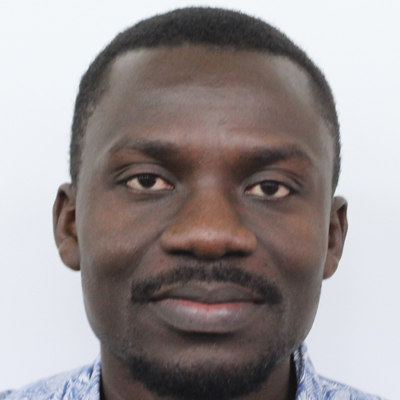 Enosh Yeboah
Enosh is an Assistant Learning Designer with the Business Co-design team at the University of Sydney. A passionate education professional with 10 years of experience in a variety of roles, such as teaching, education support, and, most recently, learning design, all of which are based on a commitment to student engagement, inclusion, accessibility, and understanding.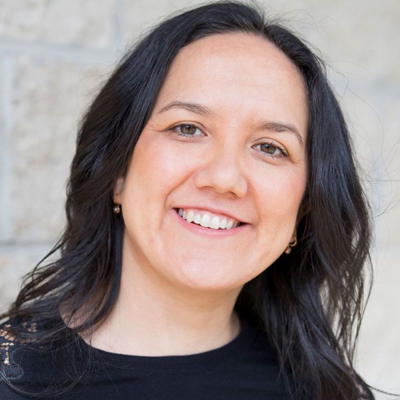 Anna Young-Ferris
Dr Anna Young-Ferris' award-winning research lies at the intersection of responsible investment and sustainability accounting, and how investors translate this nascent information in their decisions. She is transforming business curricula from the single-minded pursuit of profit to advancing a mindset where business is understood to be in relationship with humanity and nature. Anna is Academic Lead for the UN Principles for Responsible Management Education (PRME) leading the strategic integration of the SDGs across the School. She regularly consults to industry, providing expert ESG advice. Previously, Anna helped build the climate change and sustainability practice at Ernst & Young, Sydney.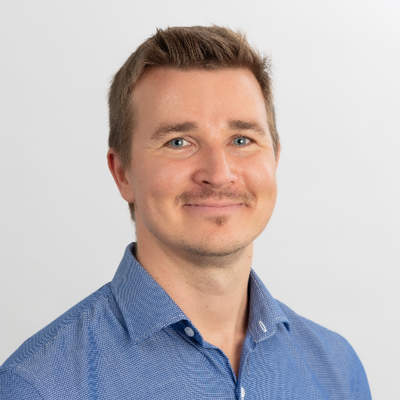 Sandris Zeivots
Sandris Zeivots is a Lecturer - Educational Development with Business Co-Design at the University of Sydney Business School. He investigates how to design and implement innovative learning experiences that are engaging, meaningful and purposeful. With a professional background in experiential learning, Sandris explores how to design impactful events to strategically improve the experiences of learners through experiential education, emotional engagement, and learning spaces.