Speakers
Roel Boomsma
Roel Boomsma is a Senior Lecturer in the Discipline of Accounting. His research is driven by an interest in the complexities surrounding accounting and accountability in contexts where performance is difficult to measure. His current research encompasses three key areas: non-governmental organisation accountability; accounting in hybrid organisations; and disruption in the audit profession. Roel's international teaching experience includes courses in Financial Accounting, Sustainability Accounting, Accountability & Ethics, and Qualitative Research Methods. Roel has previously worked for the University of Amsterdam and is an affiliated researcher of the Mistra Center for Sustainable Markets (Misum) of the Stockholm School of Economics.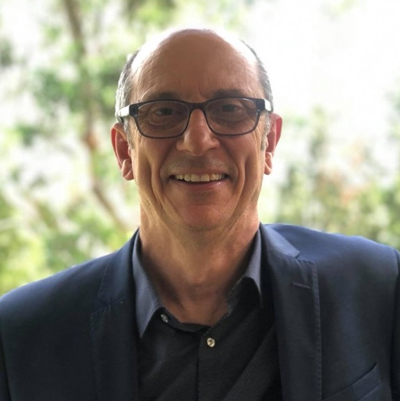 Andrew Brock
With a background in online resource development and educational publishing, I work as a Senior Learning Designer in the Business Co-Design team. In this role, I collaborate with Educational Developers and Academic Partners to build sustainable Connected Learning at Scale (CLaS) units. I am committed to co-designing innovative, active and experiential learning.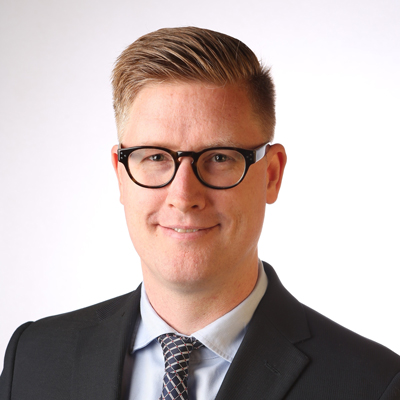 Tony Cannell
Tony Cannell is an educator with over 20 years' experience in instruction, learning design and education administration. Tony currently coordinates the postgraduate academic language and learning support program for the Business School: BUSS5100 - Communicating in Business.
He has also provided consultancy to NSW Health on work and training modules.
Tony has been active in developing and promoting task-based approaches to academic language and learning, including receiving an Association for Academic Language and Learning (AALL) grant to explore ways of being and working in embedded academic literacy programs. He has also published research on cross-cultural student-staff partnerships and has collaborated on successful internal projects ranging from developing agile case methodology for teaching to using augmented reality in collaborative workshops.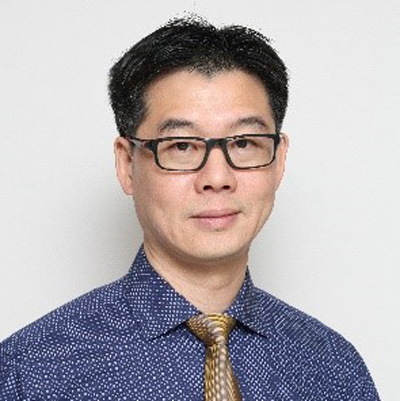 Boris Choy
Boris is Senior Lecturer in Business Analytics, the University of Sydney and his expertise is in statistical modelling and data analysis. He has taught quantitative units at both undergraduate and postgraduate levels. He initiated the Peer Learning Group (PLG) project in 2015 which has helped over 2,000 postgraduate students build their confidence to overcome various challenges in doing an introductory statistics unit.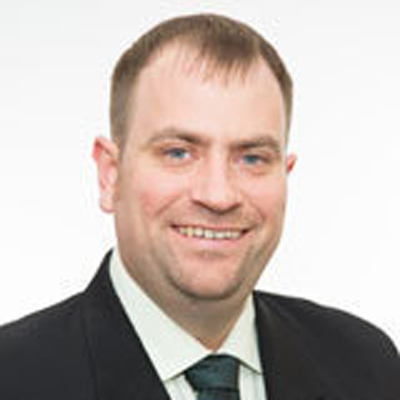 Geoffrey Clifton
Geoffrey is a Senior Lecturer in Transport and Logistics Management and holds a Bachelor of Economics with first class Honours in Economic Statistics from the University of Queensland and a PhD from the University of Sydney. Prior to joining ITLS, Geoffrey worked for three years at the Reserve Bank of Australia. Geoffrey is also the Program Director for the Master of Logistics and Supply Chain Management with responsibility for the academic development and quality assurance of the Master of Logistics and Supply Chain Management (MLSCM). He co-ordinates units across transport, infrastructure, logistics and supply chain management and has also taught management business education, specialising in economics and quantitative analysis.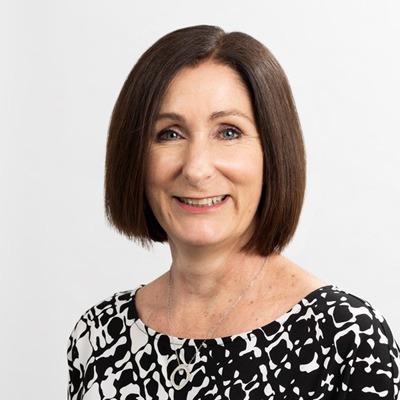 Janine Coupe
Janine is a Lecturer in the Discipline of Accounting; she teaches postgraduate and undergraduate financial and management accounting. Prior to joining academia Janine worked as an auditor in a big four accounting firm and for several leading Australian and Global organisations including those in the Telecommunications, Television, Oil & Gas and Banking industries. Janine is a Fellow of Advance HE (FHEA) and an award-winning educator; she is the recipient of the Wayne Lonergan Outstanding Teaching Award and the Inaugural winner of the Academic Enhancement of Student Life Award in recognition of her dedication to supporting and enhancing the student learning experience.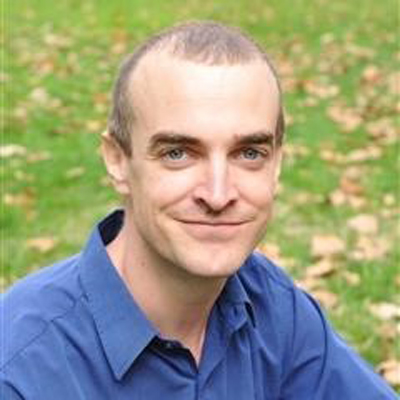 Andrew Cram
Dr Andrew Cram is a digital education generalist with 20 years of experience in learning design, academic development, learning technologies management, leadership and research. He is currently working at the University of Sydney Business School as a Lecturer in Educational Development.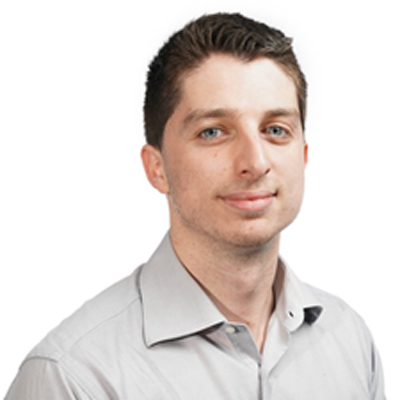 Christopher David
Chris is a Media Producer with the Business Co-Design team. He has a background in audiovisual production for learning and teaching and is interested in utilising new technologies to enhance and improve the way media is used for education.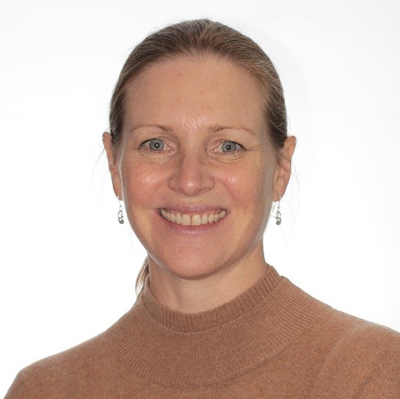 Rosalind Deaker
Dr Rosalind Deaker is the Deputy Director of Education in the PVC Education, Enterprise and Engagement team in the Education Portfolio and Senior lecturer in the Faculty of Science.  She has been part of the team developing, implementing and teaching Industry and Community Project Units at the 3000 level across University degree programs and recently at the 4000 level for the Bachelor of Advanced Studies.  Roz also teaches into the food science, microbiology and plant production majors in Science.  As an agricultural microbiologist, her research interests include beneficial plant-microbe interactions for sustainable crop production and food safety.
Rebecca Dinnie
Rebecca Dinnie is the Senior Manager, Office of Educational Integrity at the University of Sydney.
With over 11 years in the higher education sector, she has extensive experience in the misconduct and academic integrity space, leading, developing, and implementing strategic objectives. She is passionate about improving student outcomes, delivering education initiatives and using data-driven solutions to improve detection, prevention, and handling of student breaches.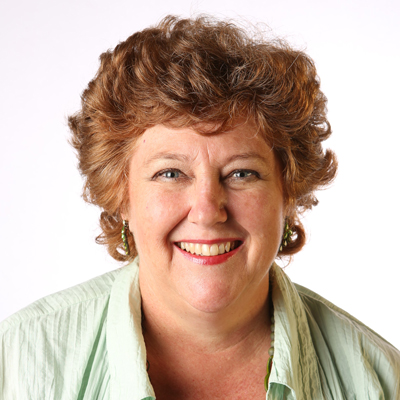 Sandra Dwyer
Sandra is a lecturer in the Discipline of Business Information Systems. She holds a Bachelor of Economics from The University of Sydney, a Master's in Business and Technology from UNSW and in 2017 Sandra completed a Graduate Certificate in Higher education at The University of Sydney to further develop her expertise in teaching both undergraduate and postgraduate units of study. Prior to academia, Sandra worked in multinational organisations locally and internationally for over 17 years in management, finance and administration roles. Her teaching is based on constructivist principles and she works to create classroom environments that enable rich and meaningful discussion.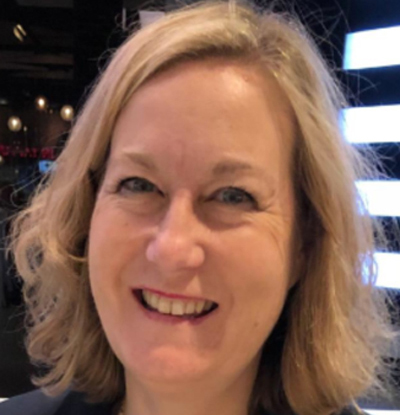 Danielle Eden
Dr Danielle Eden is an interdisciplinary researcher at Business Co-Design, in the Business School, the University of Sydney. Danielle has a Ph.D from the University of London and M.Ed (Research) from the University of Sydney.  Her interest in educational research stems from her love of teaching and working with students from early childhood to higher education. Danielle is an Associate Fellow of HERDSA, and a reviewer for the international journal, Teaching and Learning Inquiry. 
Sarira El-Den
Dr Sarira El-Den is a Pharmacist and Lecturer at The University of Sydney School of Pharmacy. Sarira's research focuses on mental healthcare and education. She is an accredited Master Mental Health First Aid Instructor and trained employees, pharmacists and students nationally. Sarira's achievements include completing the Sydney Women's Leadership Program and receiving an Outstanding Teaching by an Early Career Academic Award at the 2019 FMH Awards for Excellence. She is currently the National Education Representative of the Australasian Pharmaceutical Science Association. Sarira has completed a Master of International Public Health and is a Fellow of the UK Higher Education Academy.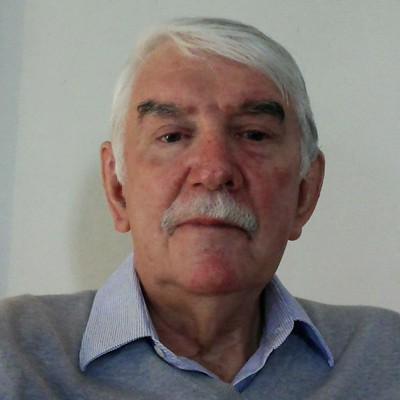 Cameron Esslemont
Cameron is a Tutor in Business Education, with research interests in the field of concept and argument mapping. With the advent of COVID we have seen many emergency assessment arrangements, many focused on familiar approaches. A key challenge moving forward is to review new techniques and tools that many innovations have made possible. Cameron will review and demonstrate an online concept mapping tool with a view to asking the question as to whether it is a step too far for the educator and / or student.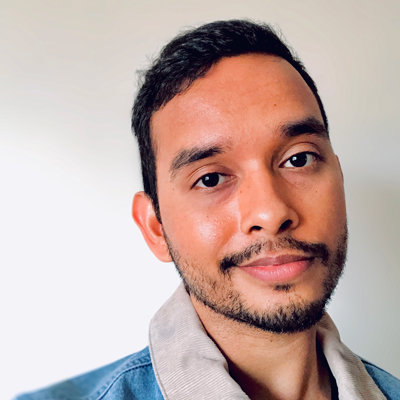 Michael Fernando
I seek to develop environments and strategies that enable ideas and collaborations of the mind to flourish. In 2018, I received my Master of Commerce degree from The University of Sydney Business School with specialisations in Marketing, Strategy, Innovation, and Entrepreneurship. I am a former Vice President for Beta Gamma Sigma at the University of Sydney. Now, I am an experienced business developer with demonstrated excellence in international projects for start-ups through marketing, media, and strategy. My studies and work experience have equipped me in areas of Political Science, Psychology, Marketing, Business Strategy, and, best of all, Tutoring.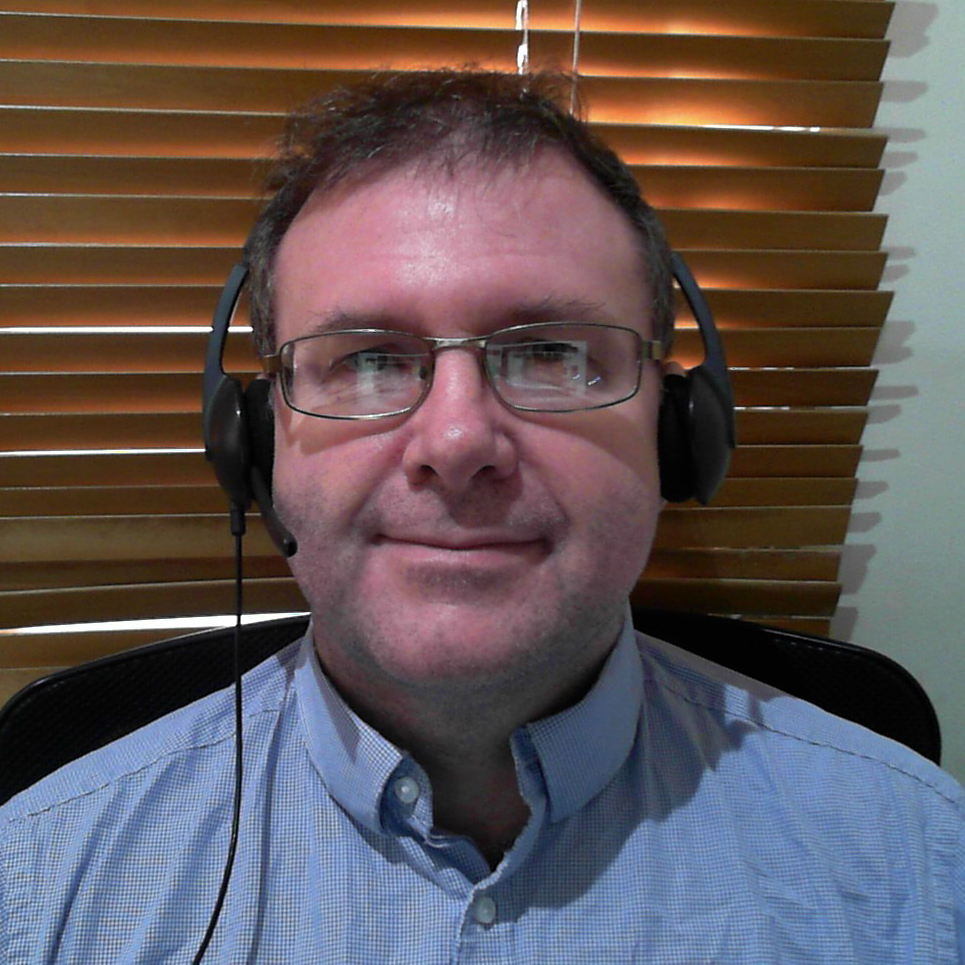 Geoff Frost
Associate Professor in Accounting with over 20 years experience in accounting education at the University of Sydney. For the last few years I have been sharing the coordination and lecturing of ACCT6008: Management Accounting and Decision Making as we have navigated the transition of the UoS from a flipped classroom, team-based learning environment to the virtual classroom.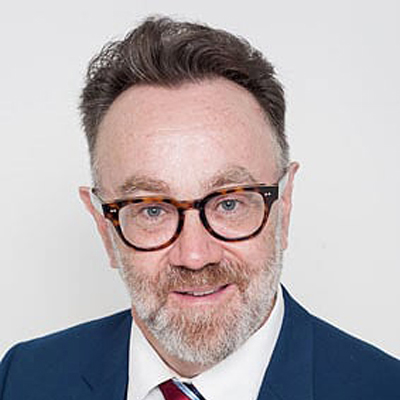 Craig Gilliver
Craig Gilliver is the Academic Lead for Leading in a Post Crisis World. His background is in literature and he has a graduate in communications with a major in journalism. He is interested in narrative. He has experience in government and tertiary education as well as arts festivals and the not for profit sector.  He has skills in teaching and arts programming as well as corporate communications, publicity, live events and entertainment logistics. He had taught and lectured at a tertiary level and has broad experience working with senior leaders in the Arts sector, both in Australia and overseas.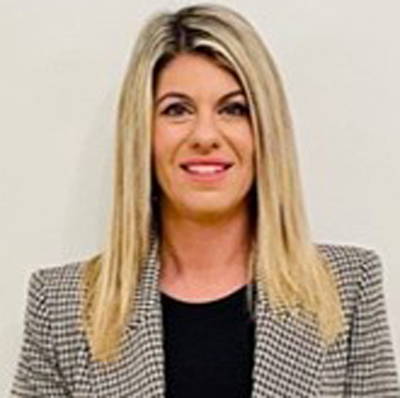 Olga Gouveros
Olga Gouveros is an Associate Lecturer in the Discipline of Accounting. Olga teaches financial accounting and management accounting at both the postgraduate and undergraduate level. Olga has completed her Master of Teaching specialising in using educational technology to engage students in large cohorts. She is also a Fellow of the Higher Education Academy UK. Olga is CA qualified and specialised in accounting and taxation for companies, trusts, superfunds, and high net wealth individuals. Prior to joining academia Olga worked as a senior consultant at PwC as well as running her own consultancy business. She has worked for several leading Australian and Global organisations including those in the Private Client Services, Entertainment, Telecommunications, Television, Retail and Banking industries.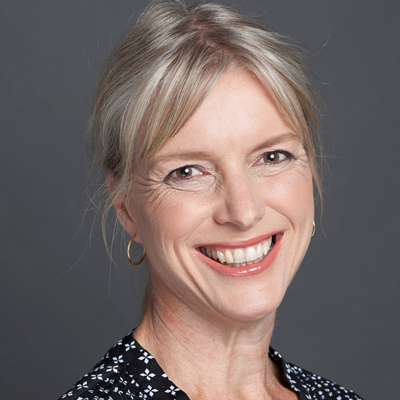 Gaia Grant
Gaia Grant is a Lecturer in the Work-Integrated Learning Hub at the University of Sydney Business School. Gaia has a background in over 25 years of consulting and over 35 years in education. In addition to her work in universities and other education institutions, Gaia has also delivered seminars and workshops to a range of audiences from Fortune 500 companies through to not-for-profits. She has published a number of books including books on creative thinking and innovation leadership and culture, and she has also written and produced over 30 training programs and resources that are sold under license internationally.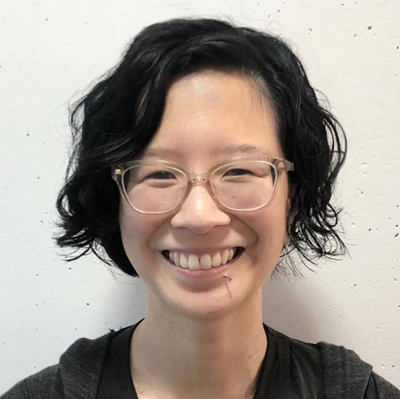 Alicia Hadiwidjaja
Alicia works with the Web Services Team to support academics, students and professional staff across a range of online platforms. This includes developing bespoke solutions and automated processes for units such as BUSS5100 and PASS (Maths in Business). Her prior experience is in ICT and information management in the tertiary education sector.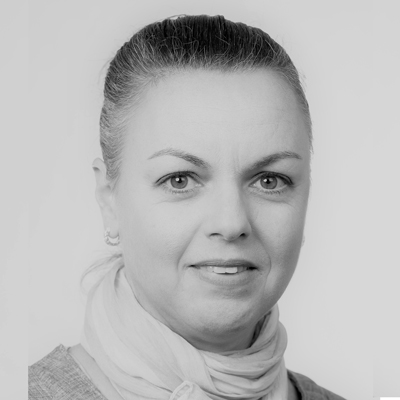 Rachael Hains-Wesson
Dr Rachael Hains-Wesson is an Associate Professor in Work-Integrated Learning and the Director of the University of Sydney Business School Work-Integrated Learning Hub. Rachael is well-known for her work in the Creative Industries, Work-Integrated Learning and for leading large-scale, curriculum transformation projects to improve multi-purpose systems and learning outcomes for enhancing students' learning experience. She has published widely via different mediums, including social media and journal articles, book chapters as well as plays and books. Over 100+ publications in several reputable outlets, nationally and internationally.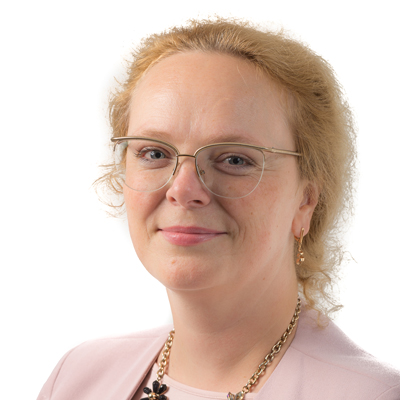 Maria Ishkova
With a classical pedagogical education, PhD in motivation (2002) and more than 15 years of industry expertise in leading organisational communications, Maria is very passionate about engaging students as partners in the co-creation of the teaching and learning experience. She joined the University of Sydney Business School in 2017 and considers herself extremely lucky to be a part of a highly innovative and dedicated teaching team. This passion for education, creativity and exceptional practice was recognised with the most prestigious USYD teaching awards - Wayne Lonergan Award (2019) and Vice Chancellor's Award for the Outstanding Teaching (2020), Excellence in tutoring awards and multiple Dean's citations.
Amer Khan
Amer is a business educator and learning experience designer with many years of teaching and curriculum design experience. He specialises in digital learning experience design and experiments with digital learning platforms and tools to create innovative and engaging learning experiences.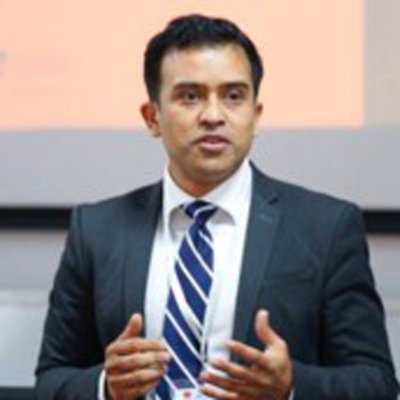 Vikas Kumar
Vikas is Professor and Head of Discipline of International Business. His previous appointments were at Bocconi University, and as Visiting Scholar at Stanford University and Dunning Fellow at University of Reading. He is the Editor-in-Chief of Journal of International Management (JIM), one of the top five journals in the field of International Business. Vikas is interested in studying the internationalization strategies employed by firms from emerging markets. His research involves understanding the unique aspects of the institutional and cultural context of emerging markets and the influence context has on firm strategies. He teaches in the MBA and MCom programs.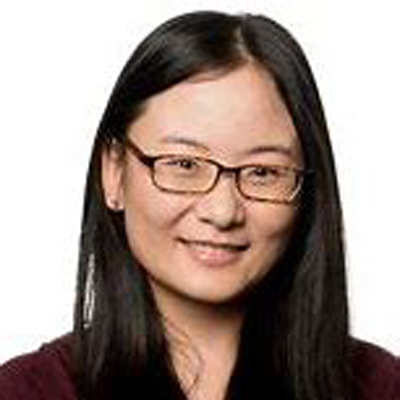 Kaiying Ji
Dr Kaiying Ji is a lecturer in the Discipline of Accounting at the University of Sydney Business School. She is a member of CPA Australia and CFA institute. Kaiying has taught in both Undergraduate and Postgraduate curriculum, in the areas of Accounting, Business and Work-integrated Learning. She has various research interests, including how to improve employability learning outcomes through Work-Integrated Learning curriculum and practice in higher education.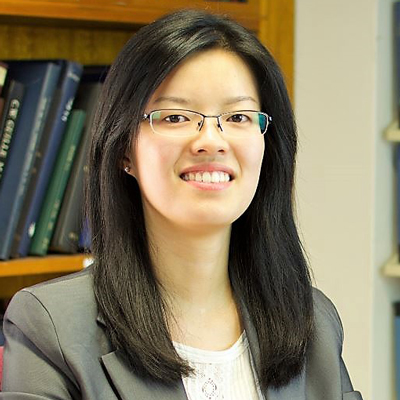 Evelyn Lai
Evelyn Lai is an Academic Fellow in the Discipline of Finance. She was awarded double First Class Honours in Commerce and Science (Advanced) as well as a PhD in Finance from USYD. Evelyn is a passionate teacher with a range of experience from different Disciplines within the Business School – ranging from first-year core units to postgraduate level units. She was part of the inaugural group of staff members at USYD to be awarded fellowship by the Higher Education Academy in recognition of their contributions to teaching and learning.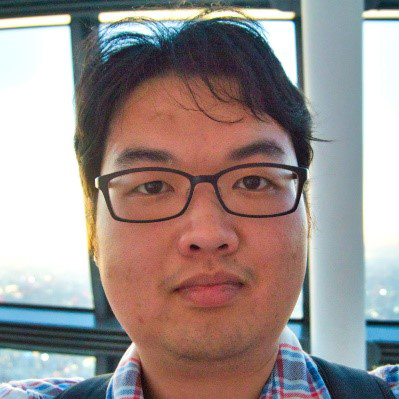 Ben Lay
Ben is a tutor in the Accounting discipline and has been a tutor for Financial Accounting A since 2017. Ben is interested in developing methods of increasing student engagement and understanding, and is currently a research assistant for a Learning and Teaching research project coordinated by Louise Luff and Dr Eagle Zhang. Ben has recently completed a Doctor of Philosophy and his research interests include executive remuneration and financial accounting.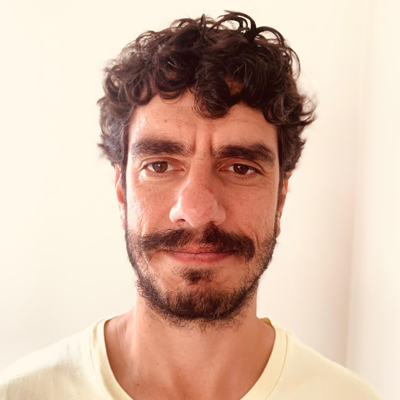 Danilo Lopomo Beteto
Danilo is a Senior Lecturer in Finance (Education Focused) at the University of Sydney Business School. He has previously held academic appointments at the University of Queensland and Australian Institute of Business. In finance, Danilo's research predominantly focuses on financial crises and the impact of government intervention in financial markets; in education, Danilo has been studying the role of machine learning in the provision of efficient feedback and the use of mind maps in online learning. His research has been published in The International Review of Economics and Finance and the Journal of Financial Economic Policy, among others.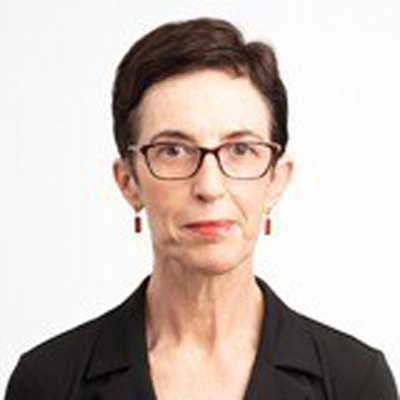 Louise Luff
Louise is a lecturer in the Accounting Discipline and is particularly interested in developing relevant learning resources to enhance the student experience and students' readiness for the expectations of the business world. Prior to joining academia Louise worked in professional accounting and commercial roles, including a Big 4 accounting firm senior manager and as an accounting technical manager for a large Australian financial institution. Louise has a Master of Education, is a fellow of the Higher Education Academy, a member of Chartered Accountants Australia and New Zealand and is involved with the Chartered Accountants Australia and New Zealand CA program.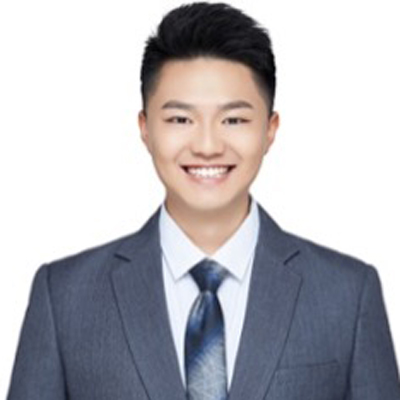 Xiaoyong (Shaun) Luo
Shaun holds a Master of Professional Accounting from the University of Sydney. He is currently a Peer Learning Group (PLG) Facilitator located in China and he helps promote the PLG project in China and assist PLG leaders to organise their activities offshore, in order to enrich their learning experience. Shann is passionate in volunteering activities and uses his positive attitude and unlimited energy to influence others.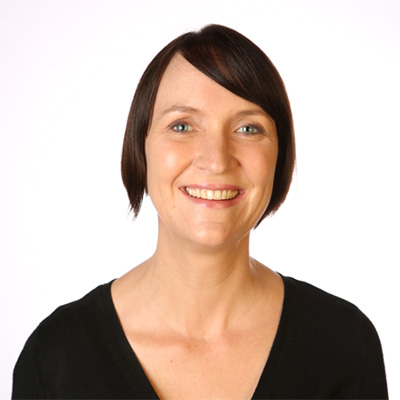 Robyn Martin
As a Fellow of the Higher Education Academy (FHEA), Robyn is a Lecturer in Academic Development and Learnership, within the USYD DVC (Education) portfolio and is also the USBS Tutor Development Program (ELiTE) coordinator. With her background in Marketing and Business she has taught across USBS undergraduate/postgraduate courses, USYD Modular Professional Learning Framework (MPLF) and is currently lecturing into the USYD GradCert in Educational Studies (Higher Education). She is also a certified assessor for the FHEA. Her current research focus investigates how academics develop their teaching practice in disrupted learning environments, such as COVID-19.
Prior to her academic career Robyn had considerable marketing/education corporate experience predominantly in Pharmaceuticals and not-for profit organizations.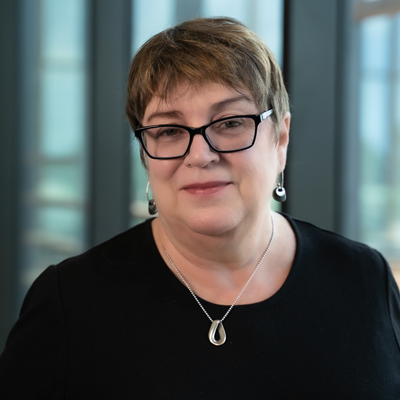 Elly Meredith
Dr Elly Meredith is a Lecturer in the Master of Commerce program within the University of Sydney Business School. Her PhD in Work and Organisational Studies, examined the possible role of executive coaching as a profession. As a teacher her interest is to provide classes that encourage students to question concepts and theories, and explore alternatives. Dr Elly Meredith is the Deputy Director of the Master of Commerce Program. She is the Co-coordinator for BUSS5221 – Creative and Analytic Mindset and her commitment is to engage in high quality teaching and learning experiences for students.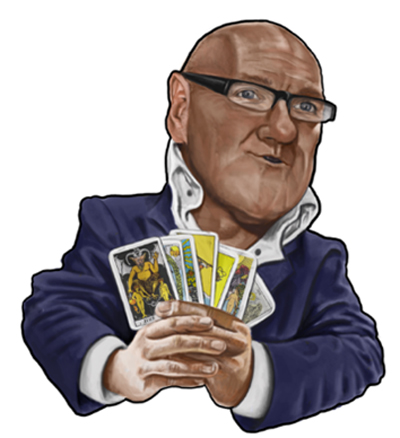 Vince Mitchell
Vince Mitchell is Professor and Head of the Marketing Discipline at The University of Sydney Business School. He is one in the top 1% of most highly-cited marketing academics in the world and is a passionate teacher who's worked in many countries including; France, Germany, Austria, Lithuania, Thailand and the UK. He's written over 20 teaching-related papers, an award-winning Introduction to Marketing textbook called 'Real People, Real Decisions' which is in its 3rd Edition and is co-editor of a special issue on Pandemic Pedagogy for the Journal of Marketing Education. His presentation is on humour, which started with
an appearance at the Bright Club, London
.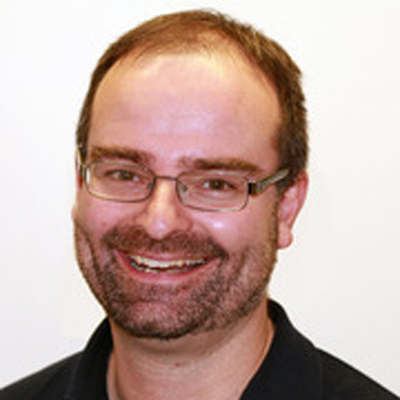 Caleb Owens
Dr Caleb Owens has been the director of First Year Psychology at the University of Sydney for the past thirty seven semesters.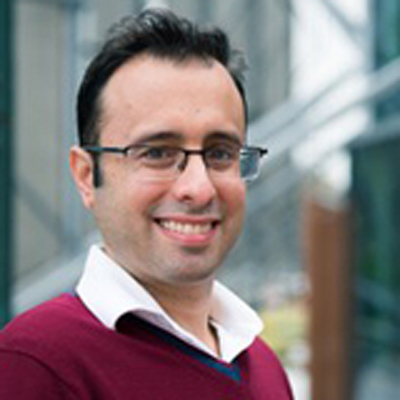 Anastasios Panagiotelis
Anastasios Panagiotelis is an Associate Professor of Business Analytics at the University of Sydney Business School. He is also a Director of the International Institute of Forecasters. His work lies in the intersection of business analytics, statistics and econometrics. He conducts research on the development of novel statistical methodology and its application to large scale datasets in energy, macroeconomics and online retail. He led the Australian Research Council Discovery Project "Macroeconomic Forecasting in a Big Data World". This project saw the launch of www.ausmacrodata.org, a website that enables researchers to easily search for and download data on over 40,000 Australian macroeconomic variables. Anastasios received his PhD from the University of Sydney.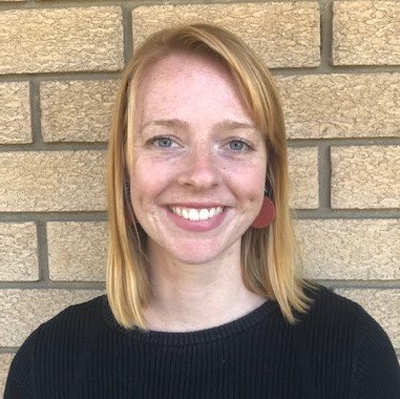 Stacey Petersen
Stacey Petersen works as an Assistant Digital Learning Designer in the Business Co-Design team, building sustainable Connected Learning at Scale (CLaS) units that bring engaging digital learning experiences to students. With a background in communications, distilling information and transforming it into something meaningful to the receiver is something that informs all aspects of both her life and learning design practice.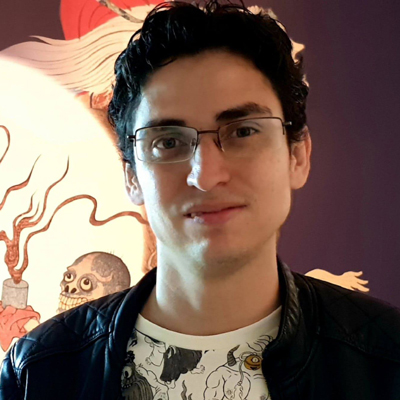 Carlos Prieto Alvarez
Carlos is a researcher in learning analytics and EdTech design for higher education. He has experience working in EdTech projects for the University of Technology Sydney and the University of Sydney in data-centric projects, co-design, and learner experience design. Currently working as a senior learning technologist for the USYD Business School.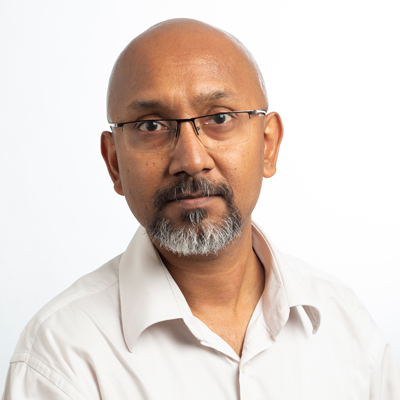 Anish Purkayastha
Anish Purkayastha is Lecturer in Discipline of International Business, at the University of Sydney Business School. Starting his career in the late 90's during the initial phase of Indian IT industry, Anish's corporate roles include engagement management of C-suite executives of United States and Canada based financial service organizations and defining financial software product roadmap. Anish's research interests are international corporate governance and global strategy of emerging market firms. Anish has coordinated BUSS1000 – one of the UG core units at the Business School since semester 2, 2018.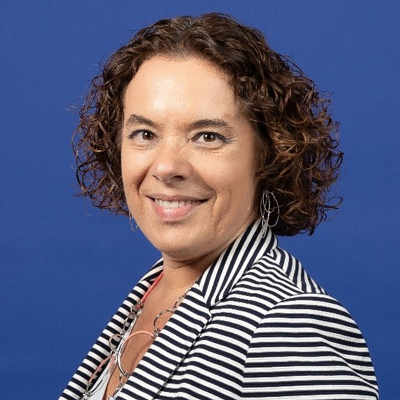 Corina Raduescu
Corina is a Lecturer in Business Information Systems with teaching and research focus on educational innovation and experiential learning environments. Corina has been instrumental in leading University and School wide curriculum initiatives, Bachelor of Commerce Capstone and Industry and Community Project Units (ICPUs), aimed to produce graduates that adapt and thrive in today's dynamic world. Corina was part of the team that designed the first Multidisciplinary Major in Innovation and Entrepreneurship. She has been successful in receiving educational innovation grants and was awarded the Vice Chancellor Award for Outstanding Educational Engagement and Innovation in addition to Dean's Citations for Teaching.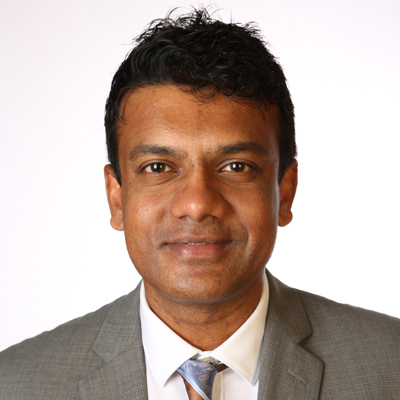 Abdul Razeed
Dr Abdul Razeed is a Lecturer in the Discipline of Accounting at the Business School. Abdul's research area focuses on examining how different technologies influence the adoption, reporting of and the dissemination of social and environmental by organisations. Abdul also researches into exploring how the superannuation savings in Australia and around the word are influenced by key Accounting and economic indicators. Abdul has co-authored two academic books and a case study. He teaches across both the undergraduate and postgraduate programs. His passion lies in developing and continually innovating in large core units.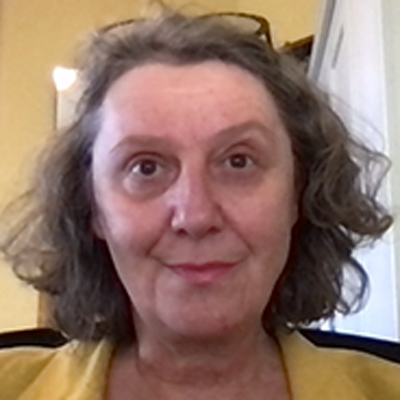 Benedicte Rokvic
I am passionate about learning design and digital environments. I work as a digital learning designer with the Business Co-Design team, creating and developing sustainable, accessible, and innovative online units of study and supporting teachers with the use of digital technologies. My playground is educational technologies and learners' interactions.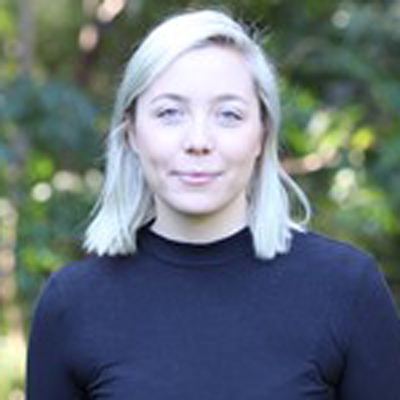 Courtney Shalavin
Courtney is a learning designer at the University of Sydney Business School. Her work focuses on technology-enabled work-integrated learning, sustainable learning design and interactive learning in large classes.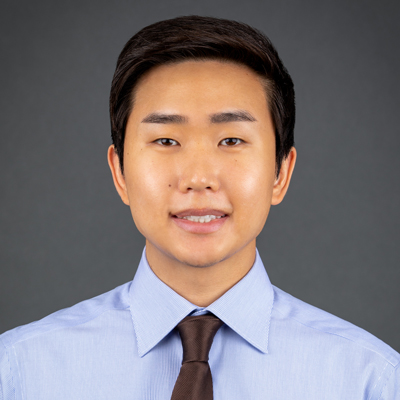 Michael Shin
Michael Shin is a Lecturer at The University of Sydney Business School in the Finance discipline. He received his MA and PhD in Economics from the University of California, Irvine (UCI). He earned his Bachelors from the University of California, Riverside (UCR). He has mainly taught the introductory finance course FINC5001 in the Mcom program. His research interests include Asset Pricing, Household Finance, and Macro-finance with a focus on stock market participation.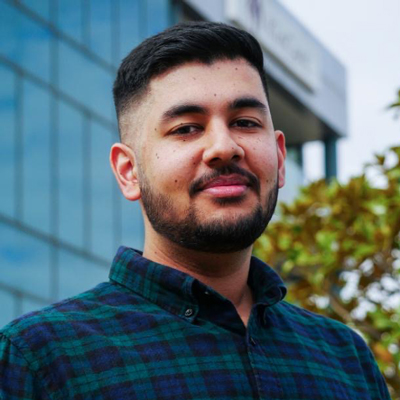 Sunprit Singh
As an assistant digital learning designer in the multidisciplinary Business Co-Design team, I am part of an ambitious project to transform the student learning experience. I'm committed to designing innovative and engaging student experiences that are sustainable and evidence based. I get the chance to collaborate with Academic Partners and Educational Developers to utilise tools and technology that support engagement and participation in digital and face-to-face learning. Additionally, I enjoy thinking critically and utilising a creative design approach to problem solving learning design issues.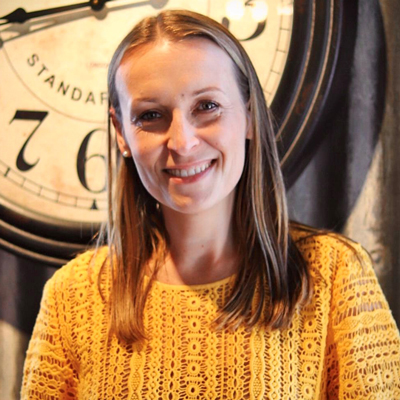 Betina Szkudlarek
Betina Szkudlarek is an Associate Professor at the University of Sydney Business School. Betina's core research interests lie at the intersection of cross-cultural management, international HRM, and management of diversity. Her work has been published in top-tier international journals such as Organization Studies, Human Resource Management, and Journal of Business Ethics and featured in multiple national and international media outlets. Betina has worked with numerous multinational corporations and not-for-profits on fostering global leadership excellence. Beyond her academic commitments, Betina holds the post of a Strategic Sustainability and Growth Consultant with the United Nations Alliance of Civilizations (UNAOC).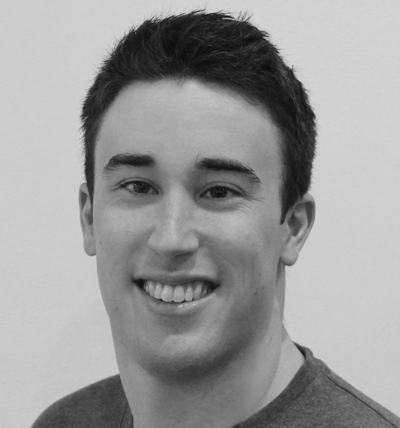 Stephen Tierney
Dr Stephen Tierney (FHEA) is a lecturer in Business Analytics and teaches computational statistics, data science and machine learning. Since joining Business Analytics in 2016 he has taught at both undergraduate and postgraduate levels, designed and redeveloped existing units of study. In 2020 he completed the Graduate Certificate of Educational Studies (Higher Education) and became a Fellow of the Higher Education Academy.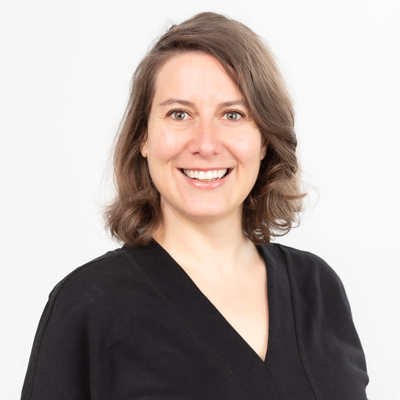 Jessica Tyrrell
Jessica Tyrrell is a teacher and educational researcher with 10 years' experience in the tertiary sector. Jessica's teaching interests focus on studio-based pedagogies and facilitating creative research. Jessica joined the University of Sydney's Business School in 2019 as a Lecturer in Educational Development with Business Co-Design. Jessica is currently co-designing educational innovations in a range of units, including QBUS5001, as part of the Connected Learning at Scale (CLaS) strategic project. Jessica received the Dean's Citation for Tutoring in 2020 and her co-authored book chapter on educational co-design as professional development is forthcoming from Springer in 2022.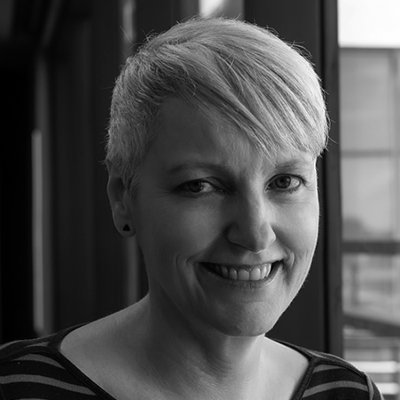 Carmen Vallis
Carmen Vallis leads co-design projects for the Connected Learning at Scale (CLaS) initiative with business academics and a multidisciplinary team, to transform learner experience. Her work and research are informed by her multidisciplinary background, spanning Education, English, Creative Writing and Information and Communication Technologies. She has taught English as a Second Language, English and ICTs across the secondary, vocational and adult education sectors, and led learning design teams to creatively solve educational problems. Her expertise is in writing, digital design pedagogies and the research and evaluation of educational innovations, including emerging educational design processes. She is Associate Editor, Educational Technology for
The Journal of University Teaching and Learning Practice
(JUTLP).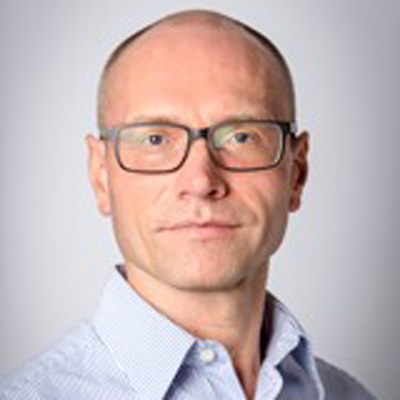 Andrey Vasnev
Associate Professor Andrey Vasnev is Head of the Discipline of Business Analytics at the University of Sydney Business School. He graduated in Applied Mathematics from Moscow State University in 1998. In 2001 he completed his Master's degree in Economics in the New Economic School, Moscow. In 2006 he received Ph.D. degree in Economics from the Department of Econometrics and Operations Research at Tilburg University under the supervision of Jan R. Magnus. He worked as a credit risk analyst in ABN AMRO bank before joining the University of Sydney.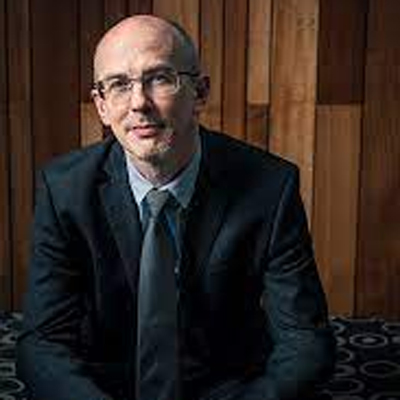 Steven Warburton, Executive Principal Education Futures, University of New England
Steven is a senior executive with over 25 years of experience working across the international higher education landscape as an academic, researcher, project director and senior executive. He has worked at leading institutions in UK, New Zealand and now Australia with strong focus on digital transformation and the strategic deployment of technologies to enhance learning, teaching and assessment. As an Executive Principal at UNE he leads a large division covering the core functions of digital education, academic quality, curriculum management and academic development. He has published widely in the domains of design thinking, pattern languages, and human centred design. His career reflects a personal commitment to the value of education as a positive force for change in enhancing social, human, and economic capital in a challenging global setting.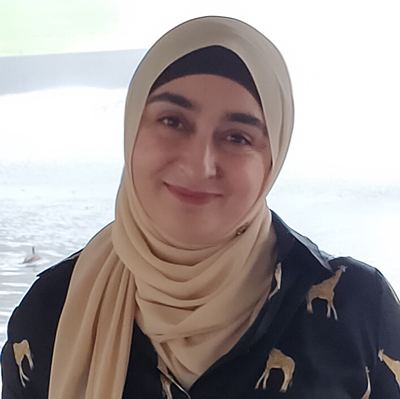 Dewa Wardak
Dewa is a Lecturer in Educational Development with the Business Co-Design team. She is a Fellow of the Higher Education Academy (FHEA) and a member of the University of Sydney Human Research Ethics Committee (HREC). She has a background in Learning Sciences and Technologies and is interested in educational design, networked learning, learning and teaching in higher education, multimodal approaches to the analysis of learning and teaching, and research supervision and mentoring.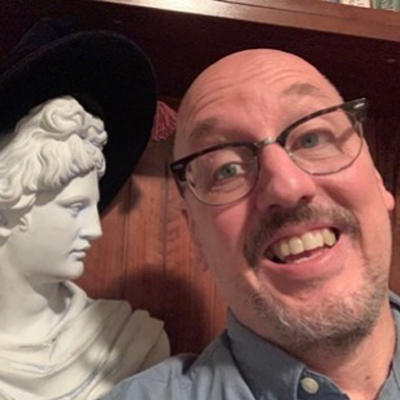 Ray Welling
Dr Ray Welling has earned degrees in journalism, mass communications and marketing from Northwestern University, Macquarie University and The University of Sydney, where he teaches in the Marketing department. His research interests include digital marketing, influencers and business ethics in the digital age. His most-cited article discusses the global influence of Kim Kardashian! Ray is also a content marketing consultant, and the author of Digital Disruption & Transformation: Lessons from History. His use of humour in teaching started in his 20s when he performed stand-up at a Chicago comedy club's open mike night!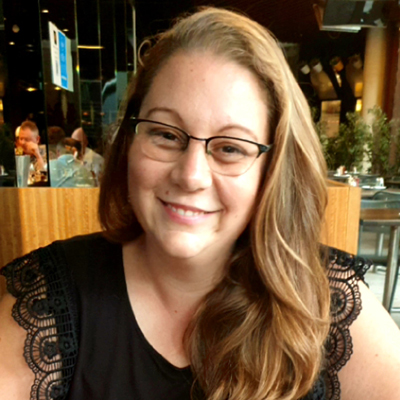 Thea Werkhoven
Dr Thea Werkhoven is a Learning Designer with the Business Co-Design Group at the Sydney Business School. Thea works to support academic partners in designing, developing and rolling out Canvas courses and supporting online teaching. Her background is in academia, with more than a decade experience teaching under her belt, researching student learning and implementation of technology to improve the student experience. When Thea teaches or works behind the scenes, she keeps the student's perceptions and experiences in the forefront of her mind, driving any pedagogical choices and actions.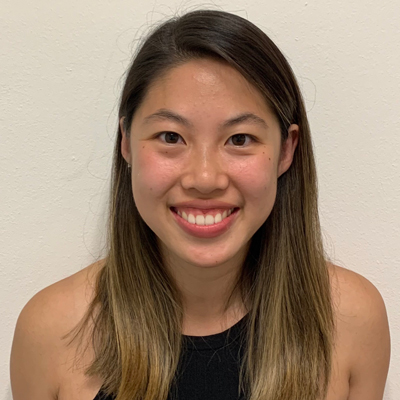 Alison Wong
Ms Alison Wong is a PhD student and has been a tutor at the University of Sydney since 2017, having taught over ten different undergraduate and postgraduate units across the School of Business, the School of Computer Science and the School of Physics. These have primarily focused on programming, data science and computational modelling. She was involved in lecturing and content development for several of these units and was head tutor for three units. Most recently, she was head tutor for BUSS6002 S1, S2 2020 and S1 2021.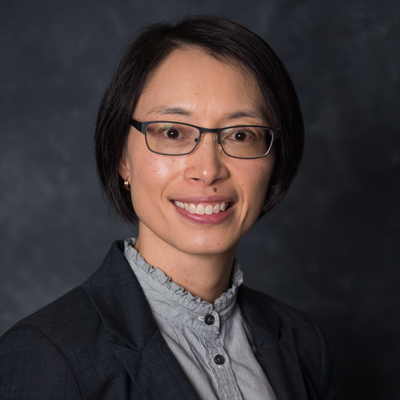 Eliza Wu
Dr Eliza Wu is an Associate Professor in the Discipline of Finance at the University of Sydney Business School. She currently serves as the Deputy Head of Discipline (Education). Eliza's expertise lies within finance and banking. She is the Co-Director of the Business Financing and Banking Research Group at the University of Sydney. Eliza teaches in the Undergraduate and Postgraduate curriculum, and she is the unit of study coordinator for the UG Banking Capstone unit. She has received the Dean's Citation for Teaching Excellence and is currently supervising several PhD students.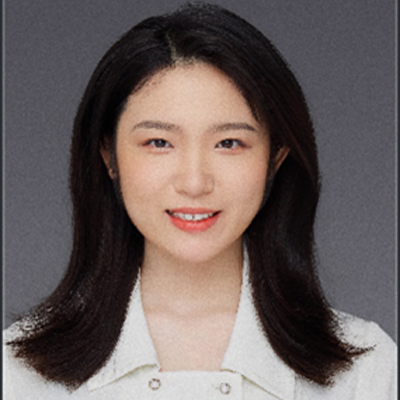 Nuo (Carol) Xu
Carol holds a Master of Commerce degree with specialisations in Business Analytics and Finance from the University of Sydney. She is currently working at Korn Ferry, a global Management Consulting firm, as an analyst. Carol is Chief Facilitator of the Peer Learning Group (PLG) project and provides training to PLG leaders and helps them organise their PLG activities onshore and offshore. She is passionate in workplace and uses her positive attitude and tireless energy to encourage others at work and at studies. In her free time, Carol likes to hike with her friends and family.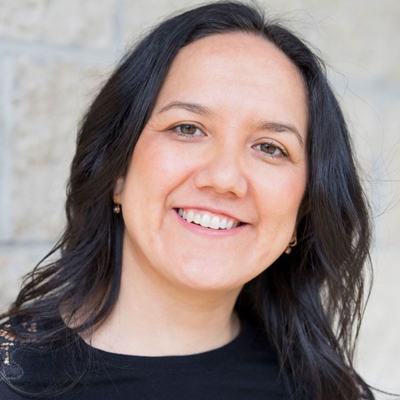 Anna Young-Ferris
Dr. Anna Young-Ferris leads the design, coordination and delivery of the brand-new MCom core unit Responsible Business Mindset (BUSS5220). This unit draws on a multidisciplinary team of experts across the Business School. It challenges Shareholder Primacy as the dominant mindset of business by exploring the emerging mindset of Responsible Business that understands business as deeply interconnected to the society and environment. Students are asked to challenge their assumptions, to critically reflect and assess the extent (or not) to which business practices can be transformed and contribute to a more sustainable and conscious capitalism, and achievement of the Sustainable Development Goals (SDGs).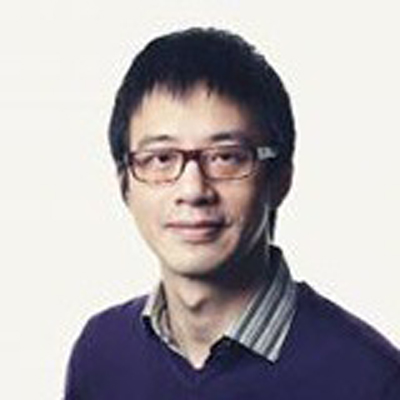 Reaven Yu
Dr Reaven Yu obtained his Ph.D degree at the Copenhagen Business School in Denmark. Before joining the business school, Reaven was an Assistant Professor at Copenhagen Business School, teaching management accounting and performance management in supply chain management in which he was awarded the Business School Merit in Teaching. Since joining the business school, Reaven has been teaching ACCT5002 and ACCT6008, Managerial Accounting and Decision making and was awarded the Dean's Citation for Teaching in S2 2019 and S1 2021. Reaven also publishes research on management accounting in practice in top-tier academic journals such as Accounting, Organizations and Society.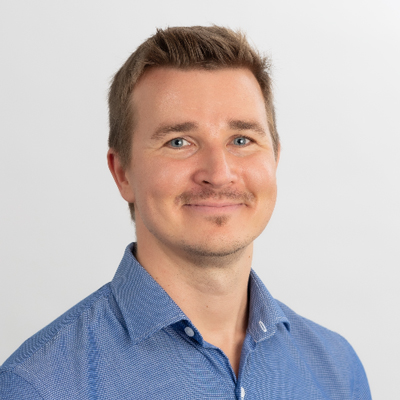 Sandris Zeivots
Sandris Zeivots is a Lecturer - Educational Development with Business Co-Design at the University of Sydney Business School. He investigates how to design and implement innovative learning experiences that are engaging, meaningful and purposeful. With a professional background in experiential learning, Sandris explores how to design impactful events to strategically improve the experiences of learners through experiential education, emotional engagement, and learning spaces.